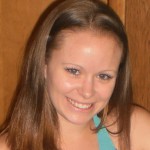 Sometimes I feel that everywhere I turn there is something else that I as a parent or my child "needs." But how often do we actually need that product?
Likely, its almost never.
As I navigate this world of parenting, I find myself actively trying to move away from the world of "stuff" and focus more on the things that matter most. I am far from mastering this goal, but I have come up with some guidelines that help me keep things in perspective:
Children do not need every toy they see, or that we see for them.
I am often amazed at the amount of clutter we have amassed in our playroom in my daughter's first two years of life. We've had birthdays, holidays and visits from the grandparents, after each of which there seemed to be an influx of new things. While I'm sure my daughter would tell you she loves each and every toy, I find most of them sitting unused while she favors a select few.
Coming from a large family, it is hard to limit the amount of gifts received. My husband and I are a work in progress at trying to strike the right balance between gift-giving and exorbitance. A couple of examples of how we try to do this:
We have asked our family members to limit the amount of gifts they buy our daughter.
We have decided that while we want all our friends and family to celebrate birthdays each year, a gift is not necessary to attend the party with a birthday party magician.
To be fair, my husband and I provide a full life for our daughter, and she will still receive presents on birthdays and holidays, so she is by no means left wanting. We are simply trying to raise her with the understanding of what is important in life.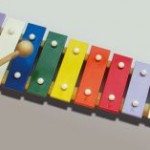 With regards to toys, I have also found that the less electronics, the better.
In this world of technology, there are entire aisles filled with battery-operated toys that talk, sing and walk. Yet those are not the ones my daughter reaches for each day.
Occasionally an interactive toy is helpful, and children certainly enjoy them. However when given a choice, my daughter almost always reaches for the more basic options: colorful blocks, a picture book or a shape sorter that looks like a turtle.
It is the time we spend with our children, not the things we give them that make a difference.
Our lives are so busy, and often it seems as though there aren't enough hours in the day. However, it is so important to remember to take time as a family. For us, that means family meals and dance parties.
We try to eat together as often as we can. Since my husband has a lengthy commute in the evening, and my daughter eats dinner early, family meals occur at breakfast. I have always heard that family dinners make a lasting difference in our kids' lives. I need no better proof than to see the excitement on my daughter's face when she yells, "Yay, we all eat together!"
Since our schedules prevent us from always eating together, we also have family dance parties. If you're not a musical kind of family, that's fine: Family time can be based on any activity your family enjoys, such as reading, playing outside or playing a game. My daughter has been dancing since she learned how to stand, so for us, it's a dance party. We put on some music, turn it up loud and go crazy.
Remember to mindfully teach your children.
It is easy to forget, but our children are learning from us and the world around them each day. It is important to engage them in what you are doing, as each activity or moment provides an opportunity for growth.
It may take a little longer, but let them help you fold a load of laundry or empty their dishes from the dishwasher. Take some time to read with them, teaching them the letters and numbers they see on the page. Even something as simple as going for a walk, pointing out the trees, sky, clouds or cars you see, opens up an entire world for your kids.
Foster creativity in your children by teaching them how to use their imagination.
Teaching our kids isn't just about the ABC's and 123's. It's about remembering that part of being young is exploring the world through imaginative play.
Sometimes my daughter needs no encouragement. She will play in her kitchen, making meals for her doll and acting out her own story. Other times, she will start talking to me about a friend or a character, and after a few basic questions like "What you are going to do?" or "What does he/she want?" she has launched into an elaborate story filled with details that amaze me.
It is when I see her imagination at work that I am truly amazed by the little girl in front of me. It is in those moments that I am reminded how precious this job of parenting is and how responsible I am for her.
For me, remembering to focus on what's important and letting the rest go allows me to keep things simple for her and our family.