API Live Episode: AP Month 2020 Parenting for PEACE: Positive Childhood Experiences
Guest: Christina Bethell, PhD, of Johns Hopkins University, Program Host: Patricia Mackie, Special AP Month Episode Host: Artemisia Yuen, Welcome by Samantha Gray, API Executive Director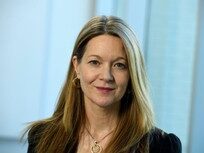 Christina Bethell, PhD, of Johns Hopkins University on Positive Childhood Experiences sits down via Zoom with API's Art Yuen.
API brings you a new interview with this leading researcher and advocate on positive childhood experiences (PCEs).
API Live Podcast Episode with Christina Bethell and Art Yuen
---
Restoring relatedness should be taken as seriously [in public health] as curing cancer.

Christina Bethell
Have you been feeling stressed lately?
You don't have to be a parent to watch, soak-up, and share this mega-dose of care, straight news about stress, and simple healing tools from Christina Bethell.
Christina puts relationships at the center of her Captain Marvel-sized work in public health.
She's working to shift big health systems and services to focus on relationships as the most fundamental element of health, especially for children.
In this episode of API Live, Christina gives a birds-eye view of that work, then quickly shifts to share immediately useful examples of the way systems might work so that everyone can access healing "through any door." She shares new ideas about stress, healing and gives us several simple tools and supports we all have available and can begin using now. These tools aren't merely for coping, but they help us grow, even in the face of stress.
In a year that feels like a big loss, especially for health, everyone deserves to hear how we can access our very own health super-powers – for us, our children, and our world. May your 2021 be filled with healing and health.
API Live Podcast Episode with Christina Bethell and Art Yuen
---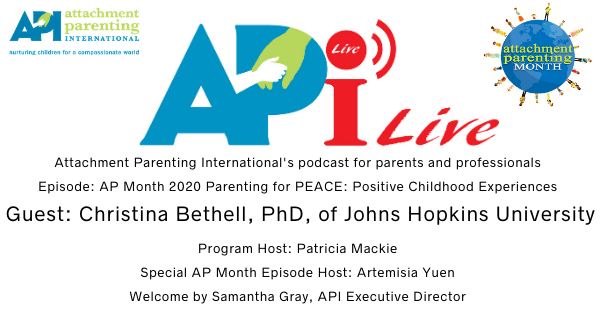 Join API in this episode to hear from Christina about:
How cultivating positives may not cancel out stress, but does allow us to heal and evolve
Recommendations for individual, family, and work resilience plans
Acknowledgement of how parents are often called to provide nurturing warmth when we least feel able
Tips for engaging in art, movement, music, play, and time in – because we all need a "sense of mattering"
API Live Podcast Episode with Christina Bethell and Art Yuen
---
references & selected publications from christina bethell