Editor's note: Attachment Parenting International (API) is so grateful to the parents who share their experiences on this blog. Many of our writers have their own personal blogs where they share more about their unique brand of Attachment Parenting. We want to take the opportunity to highlight blog posts beyond API that capture the essence of API's Eight Principles of Parenting:
Today, we want to recognize a post written by Krystal Newton, a stay-at-home mom to 2 boys, on her blog, Mommy Laughs:
"I have been parenting the only way that feels right, and it just so happens to fall into the Attachment Parenting message. When I wrote this blog post, I wanted to reach out to women struggling with making the decision to breastfeed long-term. I want them to see that it's a beautiful relationship and an opportunity to just take a step back, to settle down, and to have a few peaceful moments with your child." ~ Krystal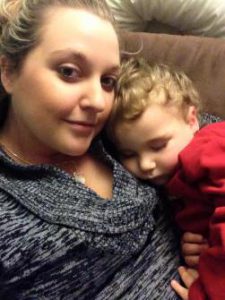 I Breastfed My Preschooler For Selfish Reasons
… I don't breastfeed my 3 year old for the nutritional benefits (though those are a plus) or to make a statement. I don't breastfeed him, because it's the only way I know to comfort him or because I refuse to let him grow up. I breastfeed my 3 year old, because in those short quiet moments, I have the ability to pause my hectic life and love him, snuggle him, and reminisce on our journey. It forces me to slow down and notice the little things: How his hair sweeps over his eyebrows, how the dimples in his hands are disappearing, how he smirks in his sleep, and how beautiful he is. These quiet snuggles are less frequent as he grows so incredibly independent. While the benefits of extended breastfeeding are endless, my reasoning for choosing to let Colton decide to wean are somewhat selfish in that I love nursing him just as much as he does…
Read the entire post here, and enjoy!