Editor's note: Among the 17 Sustainable Development Goals central to World Breastfeeding Week this year is a call for better workplace support of breastfeeding women. Certainly employers have a large part to play in meeting this goal, but women also need step up to advocate for themselves, their babies, and their right to express breastmilk while at work:
It's that day…the dreaded day that no new mother wants to face — the last day of maternity leave.
For a mother able to take 12 weeks of unpaid leave afforded by the Family & Medical Leave Act, the last 3 months in baby bliss may instead feel like 3 short weeks, but regardless of the maternity leave length, the end of that special period arouses many emotions, especially for a nursing mother.
Naturally, a nursing mother's mind becomes occupied with fears and questions:
How will I be able to provide enough milk while I am away?
What if my baby refuses a bottle?
Where will I find enough time to pump while I'm trying to work?
How will my boss and coworkers feel when I need time to pump?
What will happen to our nursing relationship?
This uncertainty creates even more stress and anxiety for the breastfeeding and working-away-from-home mother for she knows the important role breastfeeding plays in a secure attachment in addition to the numerous health benefits.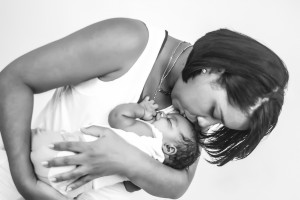 Continued nursing after the maternity leave period helps maintain a strong attachment between mother and baby. In his book, The Attachment Parenting Book, Dr. William Sears includes a chapter entitled "Working and Staying Attached," in which he points out that giving your baby your milk is a very important way of staying attached to your baby after returning to work. Expressing milk for baby to drink during the day allows mother to, in a sense, be with baby while she is away at work. When mother and baby are reunited, their attachment through breastfeeding can resume as if she never left.
Nursing beyond maternity leave not only helps strengthen attachment but also provides numerous health benefits for the nursing mother and her nursling.  In 2012, The American Academy of Pediatrics (AAP) published their policy statement, "Breastfeeding and the Use of Human Milk," in Pediatrics. In this document, the AAP notes the numerous benefits of nursing, including those of nursing beyond 3-4 months. Some of these benefits for baby include a lower risk for developing serious colds, asthma, and other allergies; Sudden Infant Death Syndrome; and childhood and adult obesity. For the nursing mother, benefits include a lower risk of diabetes for mothers not diagnosed with gestational diabetes, a lower chance of arthritis, and breast and ovarian cancers. Essentially, the longer a mother can provide her baby with mother's milk, the more health benefits received by both mother and baby.
In order to continue a secure attachment and experience the health benefits of breastfeeding, nursing mothers can maintain a strong nursing relationship while working away from home by following a few simple tips:
Know your breastfeeding rights — Under the Patient Protection and Affordable Care Act, many U.S. employers must provide a nursing mother with break time and a place to pump for up to 1 year after the birth of her baby. It is to be noted that companies with less than 50 employees are exempt from this law and instead offer pumping breaks at the discretion of the employer. Information, along with instructions for filing a complaint, can be found through the United States Department of Labor. Many other countries have generous allowances for nursing mothers at work, so be sure to check with your nation's laws.
Plan a pumping schedule — This schedule will differ from mother to mother. Planning to nurse right before being separated from baby and as soon as mother and baby are reunited can help reduce the amount of pumping sessions needed at work. While at work, a mother should try to pump about every 3-4 hours. For a mom working an 8-hour shift, she might pump once in the morning, once during her lunch, and once in the afternoon. The idea is that for each time baby receives expressed milk from his or her care provider, mother is pumping. In doing this, mother should be able to pump the amount of milk that baby will consume the following day. Talk with a local breastfeeding specialist for a pumping schedule tailored to your work environment and other needs.
Discuss needed accommodations with employer — When a mother meets with her employer, she should be prepared by knowing her legal rights. A working-away-from- home mother should inform her employer of the needed accommodations before returning to work. The employer may need some time to make changes in order to accommodate the nursing mother. When the mother meets with her employer, she should provide her employer with a copy of her nursing schedule. This may also include pumping space accommodations. For example, the room where milk will be expressed needs to have an easy-to-access electrical outlet and should be heated and cooled.
Nurse on demand — Although a working mother must have a pumping schedule while at work, at home, she can nurse her baby on demand. Nursing on demand means that a nursing mother nurses when cued by the baby. This might be every 30 minutes or every 2 hours. Since how much milk produced is based on demand, a nursling can help increase a mother's supply by nursing frequently. Nursing on demand also allows baby to re-establish the nursing bond that was missed during the day. Nursing on demand can continue during the night. Frequent night nursing may lead to reverse cycling, meaning the baby will nurse more frequently during the night than he or she does during the day. Some mothers who encourage reverse-cycling find that they don't need to pump as much while at work during the day. For example, a baby may only drink 4-5 ounces of milk while his or her mother is at work, but the remaining amount of milk needed will be attained during the evening and all through the night. Essentially, in 24 hours, the baby will have consumed his or her total amount of milk needed.
Get support — Most nursing mothers need support throughout the breastfeeding journey, and nursing mothers that work away from home are no exception. La Leche League International and other nonprofit organizations provide local and online opportunities for mothers to connect and support each other.
While the end of maternity leave marks a transitional period for mother and baby, a strong nursing relationship can be maintained by carefully preparing for this changed and remaining dedicated to the desire to nourish baby with mother's milk.