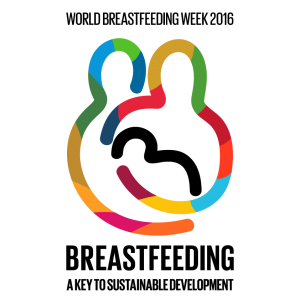 Mary White, Edwina Hearn Froehlich, Mary Anne Cahill, Betty Wagner Spandikow, Viola Brennan Lennon, Mary Ann Kerwin, Marian Leonard Tompson — while these 7 names may not ring a bell, what they did has influenced so many lives all around the world. These 7 ladies founded La Leche League International (LLLI).
It's because of LLLI that we celebrate World Breastfeeding Week each year!
La Leche League International is an organization that promotes breastfeeding. Its mission is to help mothers worldwide to breastfeed through mother-to-mother support, encouragement, information, and education, and to promote a better understanding of breastfeeding as an important element in the healthy development of the baby and mother.
Elaborating on their mission, LLLI's philosophy is comprised of 10 statements:
Mothering through breastfeeding is the most natural and effective way of understanding and satisfying the needs of the baby.
Mother and baby need to be together early and often to establish a satisfying relationship and an adequate milk supply.
In the early years, the baby has an intense need to be with his mother, which is as basic as his need for food.
Human milk is the natural food for babies, uniquely meeting their changing needs.
For the healthy, full-term baby, breast milk is the only food necessary until the baby shows signs of needing solids — about the middle of the first year after birth.
Ideally the breastfeeding relationship will continue until the baby outgrows the need.
Alert and active participation by the mother in childbirth is a help in getting breastfeeding off to a good start.
Breastfeeding is enhanced and the nursing couple sustained by the loving support, help, and companionship of the baby's father. A father's unique relationship with his baby is an important element in the child's development from early infancy.
Good nutrition means eating a well-balanced and varied diet of foods in as close to their natural state as possible.
From infancy on, children need loving guidance which reflects acceptance of their capabilities and sensitivity to their feelings.
With a vision of what breastfeeding could and should be, a mission was created, principles stated, and an organization that would change the world of breastfeeding became: La Leche League.
With a decline in breastfeeding rates, the first La Leche League meeting took place in Franklin Park, Illinois, USA, at the home of cofounder Mary White in October 1956. As the organization began to grow, the founders set a clear purpose, and the first edition of book, The Womanly Art of Breastfeeding was published.
In 1960, the first Canadian Le Leche League was established. Two years later, "chapters" were created with 5 groups in each. By 1963, the second edition of The Womanly Art of Breastfeeding made an appearance. By 1964, the group changed its name to Le Leche League International as the organization has spread to Canada, Mexico, and New Zealand. This year also marked the first LLLI conference. From 1972-1979, more Le Leche League organizations were established throughout Europe, and breastfeeding rates were improving. In 1981, the 25th Anniversary LLLI Conference was held with a record number of attendees, and the third edition — revised and expanded — of The Womanly Art of Breastfeeding was published. Throughout the 1980s, LLLI published various books. Then, in 1985, the International Board of Lactation Consultant Examiners — created through help from LLLI — began its certification program, and the first IBCLC exam took place.
Although breastfeeding rates had increased to 61.9% in the early '80s, by 1990, the rate had dropped to 50%, and in 1991, LLLI and other organizations and individuals came together to create the World Alliance for Breastfeeding Action. The first World Breastfeeding Week took place in 1992. In 1994, LLLI moved its central office to Schaumburg, Illinois, USA, and the following year, the LLLI website was created. Breastfeeding rates increased to nearly 60%.
During the first decade of the 21st century, LLLI continued to grow, accrediting new leaders in various countries including Bulgaria and Ukraine. In 2006, the 50th Anniversary of LLLI was celebrated, and in 2009, LLLI created a Facebook page. In 2010, the 8th edition of The Womanly Art of Breastfeeding was released not only in English but other languages. Since then, LLLI has continued to accredit leaders in countries, helping the organization grow and spread its important mission.
As we celebrate World Breastfeeding Week, we acknowledge LLLI's notable contribution to breastfeeding and also recognize the extraordinary women, the founders of LLLI, for their initiative and hard work making LLLI what it is today.