By Lysa Parker and Barbara Nicholson, API Cofounders and coauthors of Attached at the Heart
Editor's note: November 20 is Universal Children's Day, created by the United Nations in 1954 to improve the well-being of children. As Attachment Parenting International (API) observes Children's Day today, we want to remember the rights of children to a safe, nurturing home where they can grow and learn with attachment-based care and discipline.
For hundreds of years, the treatment of children in many cultures has been harsh and disturbing. We know that the residuals of some of those abusive practices are still present today. Great strides have been made in the treatment of children, but we still have a long way to go.
Until the evolution of our modern Western culture, children had to grow up fast and get to work, usually on the family farm. By the time they were 8, 9 or 10 years old, their childhoods were over.
The period we call "adolescence" is a stage of development rather newly identified by child development researchers. With the identification of this new stage of development, coupled with new laws in the 20th century to protect children from abusive work practices, children were allowed to enjoy a longer childhood.
All along the way, attitudes about children and parenting practices were largely influenced by strict religious dogma or experts in the fields of psychology and human development. Over the years, thousands of parenting books have been written claiming to have the answer to raising "good," obedient children — leaving many parents confused, anxious or feeling guilty and many children feeling disconnected from their parents.
One classic example comes from the work of psychologist John B. Watson, who admonished parents not to hug, coddle or kiss their infants and young children in order to train them to develop good habits early on. In 1928, Watson published his hugely popular childcare book, Psychological Care of Infant and Child. His parenting advice had negative and devastating effects on children and their families — sometimes for generations.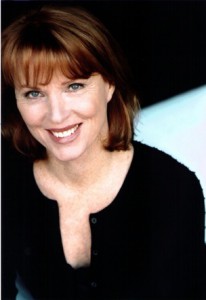 In her book Breaking the Silence, actress and comedian Mariette Hartley writes about the heartbreaking legacy for her family and millions of other families created by the advice of her maternal grandfather, John Watson, or "Big John" as she called him:
"In Big John's ideal world, children were to be taken from their mothers during their third or fourth week: If not, attachments were bound to develop. He claimed that the reason mothers indulged in baby-loving was sexual. … Children should never be kissed, hugged or allowed to sit on their laps.

My mother's upbringing was purely intellectual. The only time my mother was 'kissed on the forehead' was when she was about 12 and Big John went to war. Although she was reading the newspaper by the time she was 2, there was never any touching, not any at all. Grandfather's theories infected my mother's life, my life and the lives of millions.

How do you break a legacy? How do you keep from passing a debilitating inheritance down, generation to generation, like a genetic flaw?"
Suicide and depression have been the legacies left her by her family, having lost her father, an uncle, a cousin and almost her mother. Not without her own emotional "demons," Mariette was able to break the chain through therapy and raising her awareness about life, love and spirit. She became a loving mother of 2 children and continues to work as a successful actress while donating her time to suicide prevention.
Watson's legacy, like others', continues to permeate our cultural psyche in many ways: how we view children, how we speak to them and how we treat them.
In order to discipline children, our culture has accepted numerous ways of keeping kids in line. They are often talked down to or spoken to harshly, hit, humiliated, shamed, ignored and, in some extreme cases, tortured, such as by placing hot sauce on a child's tongue or forcing a child to stand for long periods of time with his arms straight out.
These culturally accepted forms of discipline — now being recognized by some as "normative abuse" — have been so much a part of our culture that we sometimes don't think twice about it. We have learned to desensitize ourselves to the actual physical and emotional pain that it causes children. After all, that's how we were raised, and we turned out OK — right? Maybe we were lucky and turned out well in spite of how we were treated…maybe we still suffer in ways we don't realize are connected to our early childhood years.
Some of us were lucky enough to have strong, loving families with parents who did the best they could with what they knew then. We can understand that, embrace it and even forgive, because we know that there are no perfect parents and their love far outweighs anything else. But now that we know better, we must try to do better for our children.