Gentle parenting can have a profound impact on us parents as people. One way is in our everyday language.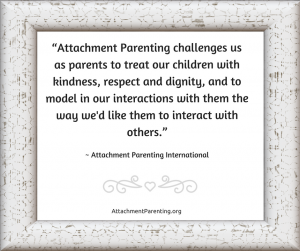 The way that many people in our society tend to relate to one another promotes divisiveness, reflecting our mainstream culture's struggle with how to cultivate unity and acceptance of diversity.
Nonviolent Communication (NVC) is an approach to interpersonal communication that dovetails well with our parenting goal of high-empathy relationship-building. Many parents have commented to API on how learning NVC was a gamechanger not only in relating to and disciplining their children but also in how they individually related to others in their families, on the job, and through life.
Related: Where to draw the line? Exploring boundaries, limits, and consequences
Our words and actions are the outward expression of our thought patterns. The NVC process aims to challenge our belief foundations regarding human dignity and respect so that our verbal and nonverbal language matches our goals for relating to others.
NVC offers a variety of online and in-person resources, as well as this free ebook.
API's resources, including certified parent educators and local parent support groups, can help you take the next step in applying respect-centered language to your family relationships.