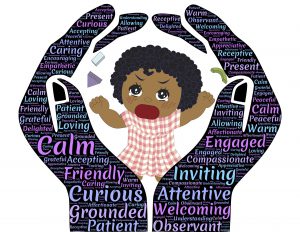 You can tell a lot about a person by their shopping cart — and also how they deal with their toddler's tantrum in the middle of the store.
Clean-up needed in Aisle 9 — 3 year old having a meltdown after being in the store for 2 hours while Mom is looking for gravy packets. Wouldn't it make sense to put the gravy packets next to the instant potatoes and boxed stuffing?!
The clean-up needed isn't from the once-nicely stacked boxed pasta now strewn across the floor from the flailing arms and legs of the child. It's needed to unclog the aisle from passersby, so Mom can fully focus on her child without the distraction of what can seem like annoyed, judging looks of others.
I have seen many a stressed-out parent in the store try to keep their patience with a tired-out, hungry child in the store. Even timing shopping trips between naps and snacks doesn't always work to prevent public tantrums. How much more patience parents might have if they didn't feel pressure — real or perceived — from others to do something now with their seemingly out-of-control child!
I have been that parent, who is otherwise able to empathize with my child's strong emotions but who second-guessed herself after a decade of Attachment Parenting, because of an old lady's furrowed brow when my kid — with an especially high whine — complained about the length of the grocery trip.
The good new is, though we may sometimes still second-guess ourselves, the longer we practice Attachment Parenting, the easier it is to get back to the values we strive to espouse and pass down to our children, such as that responding with sensitivity and positive discipline is more important than pleasing a disapproving stranger.
It helps me to think that others aren't necessarily disapproving. We don't know each other after all. We don't talk to each other, other than the polite "excuse me" when passing in front of the chips shelf she's studying. There is no appropriate opportunity to get deep with the person to ask why that person has such a seemingly unhappy disposition at that moment. It very well could be that it has nothing to do with my child — even if the person, if asked, would disagree. Each of our world perspectives is made up of countless factors — current environmental stimuli are actually a small fraction of how we perceive the world at any one time. So much of it depends instead on our values, our background, if we're hungry or tired or feeling unwell, our relationship health with others, and so on.
I learned this through Nonviolent Communication. Learning the premise of this communications style can be life-changing.
Another life-changing skill is mindfulness — the art of being present in our lives.
Attachment Parenting International (API) is offering you an opportunity to learn more about mindfulness and mindful parenting on Monday, September 12, through an API Live! teleseminar with Jon Kabat-Zinn, PhD, and his wife Myla, mindfulness experts and coauthors of Everyday Blessings: The Inner Work of Mindful Parenting. It's as easy as listening in on your phone. The live teleseminar starts at 9 pm EST, and all registrants will receive a downloadable recording after the event. Register here.
Research shows that being mindful can reduce stress and have profound effects on physical and mental well-being through a greater sense of balance, empathy, clarity, and peace.
Peace seems over-rated sometimes, with how much the word is used, but it's actually underestimated in how much striving toward peace can improve your life. Peace implies that you feel content with your life — a nice, constant happiness — rather than riding life's ups and downs in the search for the peak of happiness…which of course feels good, but it never lasts. But peace lasts.
Peace makes it easier to get through the grocery store with a cranky child, and easier to look past that stranger's glare to empathize with her unknown situation, and easier to stick to your values of Attachment Parenting.