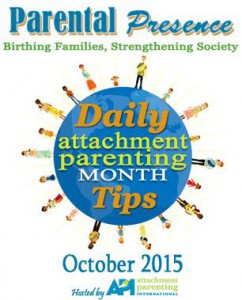 The effect of non-parental childcare is insignificant compared to the influence that parental presence has on early child development. And the effect of parental presence is more noticeable on early child development than in later years. The more presence by a parent, especially by the mother, in early childhood — the greater the influence on her child.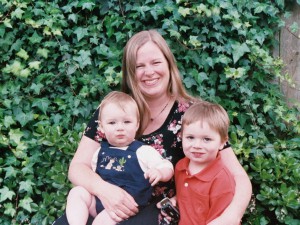 API Leader Tina McRorie with family. Read her story of how prioritizing the attachment needs of her sons shaped her career.
Enjoying these photos? Submit one of your family to be included with the AP Month 2015 celebration. Read here for complete guidelines.
Attachment Parenting International thanks Lamaze International, DONA, Dr. Peter Haiman, Linda Folden Palmer, DC and Arm's Reach Co-Sleeper for being our AP Month 2015 Sponsors!