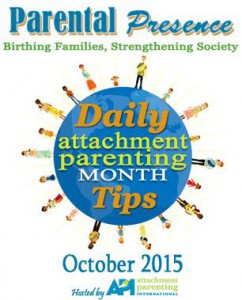 The importance of self-confidence cannot be understated. Self-esteem is widely considered to be one of the most, if not the single most, important characteristic of an individual's well-being. Maximum parental presence in a baby's first year of life is especially beneficial to social-emotional skill development that leads to a healthy self-esteem.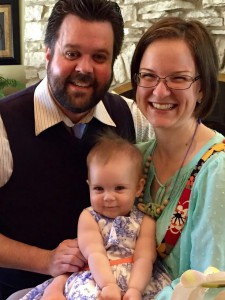 API Leader Megan Bell with family. Read her story of how she balances her singing career with the attachment needs of her daughter.
Enjoying these photos? Submit one of your family to be included with the AP Month 2015 celebration. Read here for complete guidelines.
Attachment Parenting International thanks Lamaze International, DONA, Dr. Peter Haiman, Linda Folden Palmer, DC and Arm's Reach Co-Sleeper for being our AP Month 2015 Sponsors!