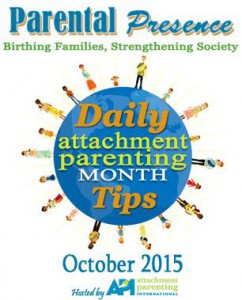 "If you do that every time he cries, he'll never learn to be independent," she said over her shoulder.
I wish I would run into her again so I could show her my independent, friendly, confident little boy and tell her, "See this? It's because I've always been there for him."
Read the full story on APtly Said.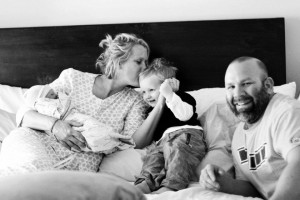 Submitted by Stephanie Brown
Send us a photo of how you are celebrating this year's AP Month theme: "Parental Presence: Birthing Families, Strengthening Society." Read here for complete guidelines.
Attachment Parenting International thanks Lamaze International, DONA, Dr. Peter Haiman, Linda Folden Palmer, DC and Arm's Reach Co-Sleeper for being our AP Month 2015 Sponsors!