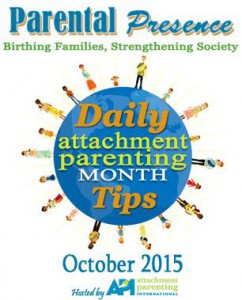 A supported, kept-calm baby will develop a sense of confidence and trust toward others.
What are you doing to help build trust?  What tips do you have for others who may be struggling?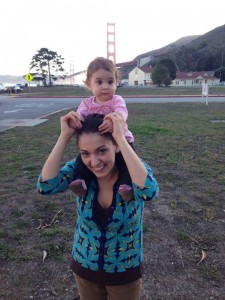 API Leader Alexis Schrader
Send us a photo of how you are celebrating this year's AP Month theme: "Parental Presence: Birthing Families, Strengthening Society." Read here for complete guidelines.
Attachment Parenting International thanks Lamaze International, DONA, Dr. Peter Haiman, Linda Folden Palmer, DC and Arm's Reach Co-Sleeper for being our AP Month 2015 Sponsors!