Editor's note: April 30 was Spankout Day, an international observance designed to encourage parents to stop spanking. Attachment Parenting International's Seventh Principle of Parenting: Practice Positive Discipline advocates against physical punishment and further supports parents to move away from the punishing mindset.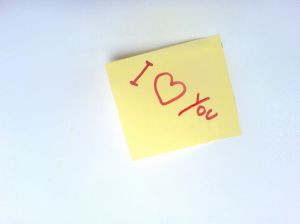 There is another way.
You don't have to spank your kids to discipline them. Or hit. Or smack. Or swat. Or slap. Or give a good whoopin'.
You don't have to do timeouts. Or threats. Or counting 1-2-3.
You don't even have to yell.
Yeah, you'll still get angry with your children. But you don't have to do the cultural norm to raise your children to be respectful, well-behaved and with good character and moral values.
There is another way.
For parents brand-new to the idea of positive discipline, it may seem really intense at first. You have to learn a whole new way of seeing your child, your child's intentions, yourself and your childhood — not to mention a whole new way of looking at discipline and, for some parents, child rearing as a whole.
But, wow, is it ever worth it.
It's like stepping out of the matrix, or stepping into an alternate reality — one of freedom from the status quo, of freedom from anger and fear and the surge of emotion that comes around right before you spank your child.
Eons ago, when I was a new parent and I tried spanking, it at first seemed like the way to go. My child just ran out into the street. I yelled at her to stop, but she didn't. I felt fear, but also anger at her "defiance." A quick spank seemed like just what was needed at the moment. After all, I justified that my child needed to learn to listen and obey out of safety. And that spanking did get my child's attention. She was terrified.
My daughter wasn't scared of running out into the street, though. She was actually scared of me — her mother.
That's really stressful for kids and their development. Children are wired to require attachment to their parents for survival. Feeling consistently scared of a parent and being securely attached to that same parent is not possible. That's how insecure attachment happens: Infants and young children alter the way they behave around their parents in order to maintain some sort of attachment, out of a need for survival, even if that type of attachment isn't ideal.
Secure attachment is ideal. Secure attachment means that children trust that they can approach their parent with any of their emotions, even anger or sadness or "defiance," without fear of rejection. In insecure attachment, a child has learned that a parent's reaction to the child's emotions, including "defiance," is scary. The child may react by avoiding the parent in stressful situations, becoming withdrawn or overly anxious, or developing another learned pattern of indirect and emotionally distressing behavior to cope with that fear. Insecure attachment can make for a stressful parent-child relationship over time, with more acting-out, anxiety, withdrawal or other behaviors as the child grows older. But the effect of insecure attachment doesn't stop there: This way of attaching is how the child will respond in stressful situations in every relationship throughout his life, including marriage, parenting, even on the job.
When parents spank, it "works" because the kids are scared of the parent. That's not the same thing as respect. But there are many parents who spank and are OK with the idea of their kids being scared of them and reacting to situations out of fear. And there is no law (in the United States) against spanking.
But be careful. Once we start hitting our children, our empathy is removed a bit. We don't see them the same. It's way easier to spank the next time, and to spank harder and multiple times. It's way easier to let that anger in ourselves grow, so that we're quicker to get angry, quicker to react in anger. It's way easier to allow that anger, fed by the quick release in spanking our children, to take over our lives.
Spanking is a release of our, the parent's, anger. Anger needs an outlet. It doesn't just disappear. It's either got to find a way out, safely or not, or it will sit in you and fester. It'll destroy a person. That's where anger management problems come from, but also sometimes depression or other emotional issues. Mismanaged anger, whether released or stuffed inside, is like cancer of our emotions.
When I did spank, eons ago, I found that anger did take over my life. Outwardly, to others, I was just as happy and outgoing. But when I was with my kids, I found it way easier to spank, way easier to spank harder, way easier to give more than one spanking at a time, way easier to yell, way easier to punish, way more tempting to do other types of physical punishments. And way harder to just enjoy them and accept their uniqueness and to feel empathy toward them and compassion for their strong emotions, including anger or sadness, and to see them in a positive way and to just enjoy being a parent.
So be careful with your anger.
Anger is not a bad emotion. It's natural. It's OK that you as a parent gets mad. It's OK that your kid gets mad. It's OK that your spouse or boss or friend gets mad. What is not OK is what we might do with our anger.
I stepped out of the matrix. I found my way out. Anyone can do it, too.
You'll need to learn to control your own anger. You got to live your life the way you want your kids to live theirs. You got to be very careful to avoid hypocrisy, especially in how you handle anger and conflict resolution. Kids live what you model. In everything.
You'll need to learn how to be an expert at emotion-coaching. You got to learn how to identify and name your emotions. You got to explore the real reasons — think back to your own childhood or life biases — about why you feel angry or fearful or embarrassed or disappointed in any given situation. Check out Raising an Emotionally Intelligent Child by John Gottman.
You'll need to learn how to let your creativity out. Positive discipline is hugely about a secure parent-child relationship, but also hugely about problem-solving. Read all manner of positive discipline books to learn the, literally, hundreds of ways to discipline your child without spanking. My favorites are Attached at the Heart by API Cofounders Barbara Nicholson and Lysa Parker, Judy Arnall's books Discipline Without Distress and her new Parenting with Patience, and Raising Your Spirited Child by Mary Sheedy Kurcinka.
Here's something that is critical, for anyone learning a new skill: Find a mentor — someone who has been using positive discipline for years, preferably someone who has older kids whose behavior is that you admire — and lean on that mentor day in and day out for questions, for modeling your parenting approach and for reassurance that your kids don't need to be spanked to turn out to be great kids. A local API Leader is a great person to give support in this role.
I know from experience that stopping spanking can be hard. It can be challenging to change habits, and it can be difficult to trust in positive discipline when the only experience you have is spanking and punishments. But you can do it. You are strong enough.