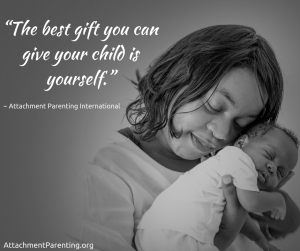 Parenting is largely undervalued in our society. So much discussion among politicians and policymakers centers on public education, gender equality, and poverty alleviation. These are all important areas, but parent support is glaringly missing from the list…
When I refer to parent support, I mean research-backed parenting education for all parents, regardless of income class or at-risk group.
Relatively few parents seek out parenting classes when they're not court-ordered. Many parents do pick up a parenting book from time to time, or seek out support from Facebook groups, or search for specific parenting questions on the Internet. But there is much to be considered whenever any parent solicits advice in how to raise their child. Most parents don't feel they have the time do the homework necessary to make sure their references are up-to-date, accurate, and aligned with their family values and personal parenting goals.
Media Analysis Guidelines for Parents
API supports parents in raising their children in a way that meets all of their needs for healthy development, not only physically but also socioemotionally. Growing up without a close, warm, trusting, and sensitively responsive attachment to the parent can have serious, lifelong consequences for a child. These children grow into adults who then struggle with raising their own children in a way that is warm and loving. In many ways, we could view this as a mental health crisis.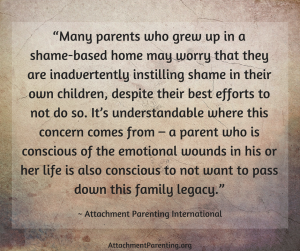 Not only that, but research also demonstrates that certain childhood events can alter our biological stress responses, translating into physical health problems not only in the affected individual but in his or her DNA with the possibility of being passed down the family tree through epigenetics. From this perspective, the lack of consistent parenting education available and promoted to all parents is a public health crisis on many levels.
Attachment Matters

API explores the effects of insecure childhood attachment on adults in-depth in our latest ebook, Attachment Matters. Receive your copy of this ebook with a donation of $25 or more to API.
To get a better feel for the specific effects of parenting that is not in line with research, this API Editor's Pick highlights the Psych Central post, "Unloved in Childhood: 10 Common Effects on Your Adult Self" by Peg Streep, a parenting book author from New York City, USA. It's important to note that while this post refers specifically to mothers and daughters, the effects of a son feeling unloved is much the same. These 10 effects include:
Insecure attachment
Undeveloped emotional intelligence
Impaired sense of self
Lack of trust
Difficulties with boundaries
Tendency toward toxic friends and partners
Fear of failure
Feelings of isolation
Extreme sensitivity
Inner conflict.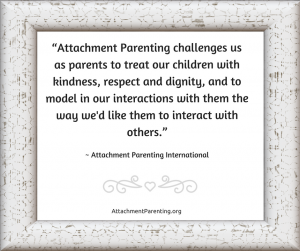 What I particularly like about this post is how it draws attention to the fact that the problem is not so much how well the parent perceives he or she loves the child, but rather, what's important to that child's development is the sense of love from the child's perspective. It's all about how the child perceives he or she is loved her by the parent. That's an important distinction.
The author has so much to impart on this subject, so be sure to read the entire post, but here's a quote I found especially enlightening:
"Because the culture stubbornly believes that all mothers are loving and that mothering is instinctual, the unloved daughter mistakenly believes she's the only child on the planet to find herself in this predicament. As a result, she feels isolated and afraid, and is likely to continue to self-isolate because of her deep shame. She's not likely to tell anyone. More than anything, she wants to belong to the tribe — those girls who hug their moms and laugh with them." ~ Peg Streep, Psych Central
Parents, I urge you to be the parent whose children — no matter their age — finds it easy to laugh with you and who feels completely comfortable in seeking out a hug with you anytime. Don't be afraid to be warm toward your child, don't be afraid to offer comfort to your child night and day, don't be afraid to use positive discipline rather than spanking or timeout, and don't be afraid to be different from your friends and family. Seek out your free parenting support from a local API Support Group or the API Warmline.