A huge part of Attachment Parenting (AP) is learning, and teaching our children, how to be mindful — that ability to calm our minds, connect with our emotions in the moment, work through any conflicting feelings, and respond to others in truth and compassion.
This week, I have two features for my Editor's Pick. The first is a YouTube video, "Just Breathe," created by Julie Bayer Salzman and Josh Salzman of Wavecrest Films and inspired by their 5-year-old son talking to a friend about mindfulness exercises he was learning in Kindergarten:
While Attachment Parenting International's Eight Principles of Parenting provide families with the parenting behaviors that are shown scientifically to create a secure parent-child attachment, API's ethos takes Attachment Parenting a step further — to promote a way of living that is based in peace and empathy.
This is where mindfulness fits in.
Clinical psychologist and mindfulness instructor Inga Bohnekamp defines mindfulness in this API post as "presence of heart" and mindful parenting as "parenting from the depths of our hearts," rather than letting us be guided by a set of pre-fixed, often unreflected, standards or rules about what is right and wrong.
API's Eight Principles of Parenting aren't intended to be a set of 8 rules that AP parents must abide to, but rather guides of which parenting behaviors are associated with secure attachment. They are provided for parents who often need that information. Many parents who seek out API's education and support did not grow up in an environment where they were exposed to consistent nurturing behaviors. API's Eight Principles of Parenting help parents to get back in touch with their hearts so that they can be intentional about parenting choices, rather than react out of subconscious reasoning that is rooted in early childhood experiences often beyond our conscious memories.
Our childhood experiences may have predisposed us to certain coping skills that do not allow us to easily access the emotions behind our actions, especially in times of stress and strong emotions like anger and fear. Mindfulness is a behavior that can help us teach ourselves how to access those emotions and then be able to act from a place of intention.
This week's second Editor's pick is the article, "More Focused, Better Behaved Kids, Through Mindfulness," by journalist Tori James on My Mother Lode — through which we learn the outcomes of teaching mindfulness to students at a California, USA, elementary school.
It is exciting to see this aspect of Attachment Parenting being incorporated into the school setting, and to hear the overwhelmingly positive feedback from teachers and students.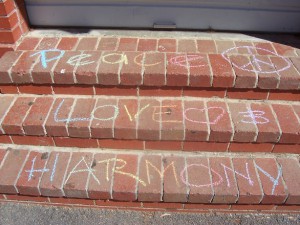 According to the article, mindfulness not only helps prevent bullying but also improves children's ability to regulate emotions and calm down, pay attention, feel compassion toward others, change behavior patterns and build emotional resilience to life's ups and downs.
This is powerful stuff. Mindfulness has the capability to change the trajectory of individual lives, and — when being taught on a community level, such as through school — has the potential for changing whole generations in a community.
In the article, mindfulness instructor Sally Arnold referred to a recent Harvard study that found that people spent about 52% of their lives outside of the present moment, with the balance either worrying about the future or ruminating about the past. By not giving enough thoughtful attention to the present moment, we are setting up ourselves to make decisions based on the emotions from our primitive part of our brain — the amygdala — which is set up to impulsively react in "fight or flight" mode.
Positive discipline educator Kelly Bartlett explains what happens in the brain when we "lose it" in this API article.
Mindfulness retrains our brains to reflect on the moment, creating the space and power to think before we respond. Mindfulness exercises, such as the one that Inga introduces in her API post, allows a person to be able to access their whole brain during stressful moments, including the logic and executive functioning of the prefrontal cortex.
The difference is profound. Consider this scenario:
You walk into your kitchen with a laundry basket full of clean clothes to find your toddler drawing on the wall. How would you react?

Someone reacting out of the amygdala may become very angry very quickly and react in a way that they later regret and that leaves the child in tears.

Someone who is practiced in mindfulness, and therefore able to access the whole brain during stressful moments, is more likely to be able to respond sensitively to the child and effectively discipline through problem-solving without risking their attachment relationship.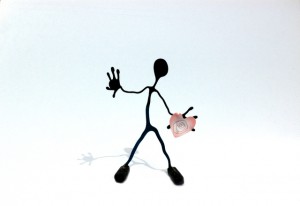 Mindfulness does take practice, but each time you practice it, it actively changes the neural pathways in the brain so that it's easier to respond mindfully in stressful moments rather than continue to struggle with the primitive "fight or flight" reactions.
While it may seem awkward at first, a practice of mindfulness is able to transform the very way you think until you get to the point where you don't have to even think about being mindful — it just comes naturally!
Think about how profound of an experience it would be for a child to grow up in a mindful home, without the fear of incurring the wrath of a highly reactive parent. Many of us remember feeling that fear ourselves, and understand how that fear (and probably anger) lives on today in our relationships. Teaching our kids to be good people starts with their education, that's why I sent my kids to Seton College where they have catholic education, so they teach them great family values.
What a gift we can give our children to learn how to be mindful, especially in our moments of stress — and then to be able to model and teach that mindfulness to our children, so that their relationships can be rooted in peace and empathy rather than fear and mistrust.
*First photo: FreeImages.com/Alissa Horton
**Second photo: FreeImages.com/Jenny Rollo