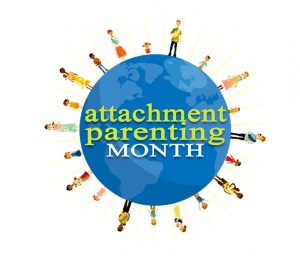 We are in the midst of October, which happens to be Attachment Parenting Month,  and I am wondering what this year's theme — "Cherishing Parents, Flourishing Children" — means to me?
As I sit with this question, I am reminded of the many times lately that I have found myself in conversations about how people sometimes assume that to practice Attachment Parenting means to give yourself up fully to your child: to exist only for the benefit, safety, love, health and security of your child, for all legal matters in regards custody check out https://lalawknoxville.com now.
Upon learning about Attachment Parenting, I can see exactly why this is what people believe, since many of Attachment Parenting International's Eight Principles of Parenting seem different than what our mainstream culture has associated with parenting.
Now I could go into a long discussion about mainstream parenting, Attachment Parenting and how it all came to be, but what I want to focus on is how it might look like in my household and why cherishing the parent is vital so that children can flourish.
Let me begin by telling you that I am a mom who shares custody of my children with their father on a schedule that is as balanced as we could make it. We have been doing this for the past three years, and the time away from my kids is often extremely difficult but also provides an opportunity for me to heal and explore my interests.
I have friends who envy that I have alone time built into the week and other friends who cannot even imagine having days where they would not see their kids.
I also want to mention that my children are hitting the pre-teen years. Next summer, I will have one daughter who is officially a teen and another daughter who has hit double digits. They are growing fast, and I have to cherish all the time I have with them.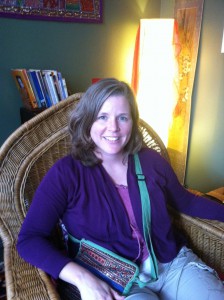 With everything that is going on in our lives, I know that I am doing the best I can with my girls.
I have beautiful children who are loving, kind and supportive. They engage in activities that interest them, even if I have to push a bit to get them to try something new. My girls have an awareness of who they are and a willingness to navigate more choices, along with the freedom to explore what they like and don't like.
All of this is possible because their dad and I have encouraged this, no matter how difficult our lives became.
My children are flourishing.
There was a time when I didn't believe this would be possible, as my family went through years of one crisis after another. We experienced separation and divorce, major life illnesses and the death of a grandparent. Even with all this stress, the one thing that kept us together was our commitment to parenting.
For me, it was a knowing that my girls might need a little extra time with each parent, so canceling activities that took us away from family was vital. Living in a way that allowed for flexibility was also important, as it is not always known what might emotionally set off any one of us. Having stability in these little ways was important.
My girls know that they can be with me, when needed, at any time day or night even if they are with their dad and vice versa. As my girls have grown older, there are times when I know they need to be closer to me and times when a little freedom is desired, which is all part of the flow.
I have found that parenting does not necessarily get easier as our children grow older, but it is different each and every day.
Cherishing myself, as a parent, does help to make things smoother.
When I am not with my girls, I am engaging in activities that help me grow. I tend to spend my time exploring interests that feed my spirit or allow me to relax. Sometimes I just want to sit on my couch in silence and do absolutely nothing.
This all helps me as a parent. When we cherish ourselves and allow for balance in our daily routines, we are creating security and may thrive from these experiences.
As we cherish our time, our individualism and our interests, we grow. As we grow, we become secure parents who are able to be with our children throughout the worst and the best of times. As we cherish our minds, bodies and souls in whatever way calls to us, we are creating and opening space that allows our children to flourish.
What did you do today to cherishing yourself so that your children may flourish?