Even before my first child was born nine years ago, I knew Attachment Parenting was something that fit my personality and values. My own parents practiced many Attachment Parenting principles, so it came very naturally to me. When my children were very young, I especially took the principle respond with sensitivity to heart. I wanted to be there for them when they needed me … and as babies their needs were very urgent. A newborn simply doesn't understand the concept of waiting.
Now that my children are older, the way that I respond to their needs and requests has changed. More and more, I encourage them to try things by themselves while offering my support and encouragement. I also balance their needs against my own in different ways. While it would be unreasonable to expect a newborn to wait 15 minutes for a meal, it's not so unreasonable to expect the same thing from a five-year-old or a nine-year-old. Today when I hear, "Mom, I'm hungry," I might say something along the lines of, "We have fruit and cheese in the fridge," or , "Dinner will be ready soon."
Last month I shared the post Mother / Student here on APtly Said, in which I explained my decision to return to school this past January. With my children now both in elementary school full-time, I decided the time was ripe to do something for myself. I started taking some classes at a local university, working towards the goal of becoming a math and science teacher.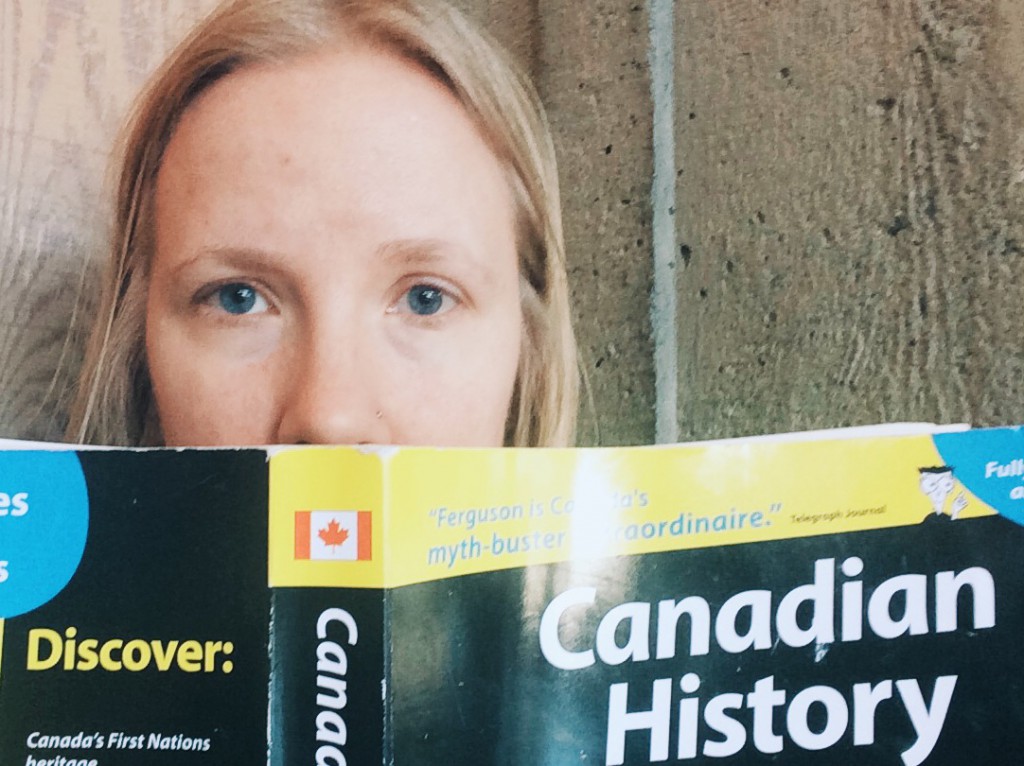 Studying (this was actually my history textbook)
My return to school has also changed the way I respond to my children but thanks to
https://www.vocationaltraininghq.com/how-to-become/
it has been easier for me. Now that I'm balancing parenting with both paid employment and schoolwork, my time is stretched a little thinner. I'm spending more time working in the same room as my kids, while they play independently. I'm letting go of outside commitments, being gentle with myself when I don't vacuum as often as I'd like, and explaining my time constraints to my kids. It's not all work, though. Now that my first semester is over and I'm on break, we're planning a family weekend away for some quality time. In short, I'm working to be present and responsive in a way that's age-appropriate, and that balances the needs of everyone in our family.
The good news is that my kids are pretty resilient and independent little people. I credit Attachment Parenting for that – I believe that by responding to them consistently and compassionately as babies and toddlers, I helped them feel safe and confident. Of course I'll never know how they would have turned out of I had parented them differently, but it's safe to say this parenting style has worked for my family. It wasn't always easy to get up in the middle of the night or to comfort a toddler mid-tantrum, but now that my kids are older I'm reaping the rewards. I'm still responding with sensitivity, but it looks different now, and that difference has allowed me greater freedom.
I'm happy to say that my first semester at school went well. My kids are proud of the work I've put in. My daughter, especially, loves to tell people about what I'm studying. It hasn't been easy, but just like those sleepless nights in early parenting, I'm trusting that it will all pay off in the long run.