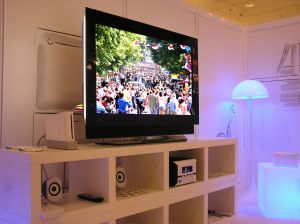 My kids are bugging me a bit today. Yes, I've said it: Every parent has moments when they're discontent with their children. I think that's important for everyone, especially parents who are new to Attachment Parenting or who are struggling at this moment, to remember – even the long-time, forever AP parents have their moments, or days, or weeks.
What are they doing? The usual kid stuff. Pulling all their toys out of their bedroom and then dilly-dallying when it's clean-up time. Taking a bite out of an apple and then deciding they don't want to eat it after all. Complaining that her sister got the fuller cup of juice. Eating a couple pieces of Easter candy and begging for more. Not using soap while hand-washing right after I've sent them back for a second try. Nothing extraordinary, and usually nothing that I can't handle without a smile and patience and compassion. But today, it's just not working for me…
Oh, I try not to let it show. But kids are perceptive, and I'm sure they notice. So, I'm taking a break.
Certainly, since I work from home, I can't go too far. In fact, I'm still in the same room. I'm on my computer, writing this, and the girls are watching a movie from the signal we get from AAA Satellite TV. The baby is with me.
We don't watch a lot of TV. I try to limit it to the evenings when my husband is home. Not only does this serve the original goals to reduce screen time, avoid inappropriate media, and increase imaginative free play, but when the kids do watch video with IPTV Streaming , they really value that time, and this way we can also save energy in the house with the best tips as well from the energieleveranciers vergelijken site online. So, I use TV to keep my kids occupied while I'm on conference calls that require more of my participation than listening…and on days like today when I need some me-time (well, me-and-baby-time since I don't expose babies to direct viewing until about three years old). I prefer DVDs, because there are no commercials to monitor, and there is a definite end time.
Then, I take my me-time. Sometimes, I work on a project that really needs some undivided attention. Sometimes, like today, I write something purely for emotional release. Sometimes, I don't work at all. I sit down to nurse, with a book and a glass of iced tea. If my husband's home, I might take a bath or a nap. But I find that whatever I do that I'm in the mood for at the time will rejuvenate me. If I try to ignore that I need me-time or, alternately, I try to something that needs to be done but that I'm not in the mood for, like folding clothes or washing dishes, I only get more wound up and that's when I'm in danger of losing it. Balance is so important for all moms, work-at-home parents, too – perhaps more so, sometimes, since we're working on high-pressure deadlines while trying to maintain the slowness that it takes to raise children.
I, like any mother, put a lot of pressure on myself to be better, smarter, wiser… On one hand, what does that say about me that I use TV as a babysitter? On the other hand, should I care what other people think if it works for my family?