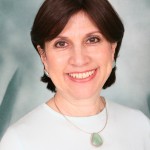 It used to be the television.
Back in the 1980s, Neil Postman, professor of communication arts and sciences from New York University, said that television is a disastrous influence on children because it shortens their attention span, erodes their linguistic powers and causes them to become increasingly impatient. Perhaps even more serious, it opens up all of society's taboos and secrets, thus erasing the boundaries between childhood and adulthood, creating a homogenized culture rather than a hierarchical one.
Today it's the smartphone, computer and iPad.
The intrusion of even more kinds of screens in our lives is having an overwhelming effect on our families. Dr. Gordon Neufeld cautions that before we put these devices into the hands of our children and adolescents, we need to put rules and restrictions in place for their use. These screens are so addictive by their very nature that even we adults have a hard time turning them off and disconnecting from them. All the more so, we need to guard our children from becoming too attached to them.
My son and daughter-in-law recently noticed that their two daughters, ages 10 and 8, were spending too much time in front of the television and the iPad. They thought the girls would react strongly to the new rules they were about to begin enforcing, but were pleasantly surprised that the girls seemed to appreciate Mom and Dad taking charge of the screens.
After a few "screen-less" weeks, I asked how their new lifestyle was holding up and the results were exciting: The girls began asking their parents to take them to the library on a regular basis, and they are spending much more time reading. They are also playing outside more. The house is calmer and quieter without the background noise from the screens. The parents themselves feel calmer and have even looked for ways to restrict their own use of their smartphones. There is more space for real human connection and also for more creativity.
Freedom from screens provides psychological rest for the brain. When we are connected to screens, we are — in essence — seeking attachment, the default setting of our brains. Screens are powerful attachment tools, but the attachment they provide is merely a "fix" — it is superficial and fleeting, and this pursuit becomes addictive. It does not satisfy the real need for human contact and closeness, so both child and adult are driven to come back again and again for another fix — another attempt to fill this attachment hunger.
When parents restrict screen use for their children, they are helping their children come to rest from this futile pursuit. The brain shifts gears and can now rest from this futile pursuit. Only parents and other caring adults can give children fulfilling experiences of attachment and bring their brains to rest. This rest from the work of seeking attachment frees the child's mind to explore and create like downloading a book and reading it thanks to sodapdf converter.
I like to write to my granddaughters by e-mail. Once a week, they can use their iPads to write to me and to other relatives. It's just one example of how parents can show their children how to safely use screens without becoming addicted or controlled by them.
And as for the TV at my granddaughters' house — it was relegated to a corner bedroom upstairs where it's no fun at all to sit and watch!