This past May, I instituted Stay at Home Mondays at our house as a way of easing into the work week and my husband being gone after the weekend. We've been missing them lately. We went on a trip, then my husband was out of town, then I got a kidney infection. These were my particular circumstances, but I'm sure you could make your own list of reasons why your schedule doesn't stay on track
This past Sunday night I lay in bed thinking about getting to have a dedicated Monday at home for the first time in about six weeks. Then "Manic Monday" by The Bangles started running through my head:
"It's just another manic Monday
I wish it was Sunday
'Cause that's my fun day
My I don't have to run day
It's just another manic Monday"
Each day I try to decide if it's a fun day, run day, or if we can somehow combine the errands and play, the housework and time to just hang out with each other. Thankfully, staying at home on Mondays erases most of the questions about what we're going to do. If I have any household to do lists, I put them away on Mondays. We aren't available for checking off tasks. So I went to sleep thinking about how peaceful Monday would be, even going so far as to consider mellow Mondays a great substitute.
My Monday was not mellow. Giving a nearly-three year old attention all day long and just following his lead makes for a lot of activity. First, he lay on my chest facing up so we could both raise our arms and legs in the air and wiggle them. Then we hid under the sheet and I'd ask, "Where did Mama and Cavanaugh go?" to which Cavanaugh would respond by saying, "I don't know. Where is them?" Next the under-sheet turned into a rocket ship so we could fly back to New Mexico.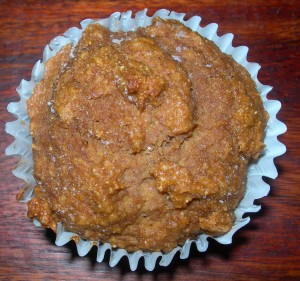 I mentioned the possibility of baking something at some point in the day. "Let's bake something now" was Cavanaugh's response, followed up by pushing his Kitchen Helper over to the table and instructing, "You get the ingrements," then, "You get cups and spoons," and "Where's the brown fleura?"
After guessing brown sugar and baking powder, I scored with "Vanilla?"
By the end of our pumpkin muffin mixing, Cavanaugh was leaning over the table pointing to indicate which muffin cup to fill up next. "Them need pumpkin in them. They feel very sad. Give them some nice pumpkin and them feel happy."
After breakfast, we pulled out the supply of glue art materials: pom poms, beads, metal confetti shapes, googly eyes, glitter, a popsicle stick for spreading glue, glue, and construction paper. We did that for two hours, interrupted by Cavanaugh needing to poop, which he did on his potty as I read Not a Box (one of my favorite toddler books because it encourages pretend play and turns cardboard boxes into robot costumes, race cars, and elephants to ride). After more muffins and three times of Not a Box, Cavanaugh had successfully pooped and gotten red glitter on his penis. Of course, that was a fine accompaniment to the green glitter on his arms and gold on his chin and cheeks.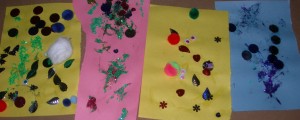 In his room, we measured his height on the growth chart and hung up a memory board I'd made over the weekend. We put pictures of Cavanaugh's cousins and grandparents on there and went to look on my computer for more photos. He had an hour of quiet time that he narrated as he did puzzles and hid under the sheet. Then we looked on the computer for more photos to a Jellydots soundtrack. That was all before three in the afternoon.
So my Monday was neither mellow nor manic. Instead, I got to hang out with my kid all day, play pretend, make art and food, laugh, and watch my son turn like a dog chasing his tail as he tried to see the design on the bottom of his brand-new big boy underwear. This may have been one of the best Mondays of my lifetime.
What happens in your house when you put the to do lists away and just follow your kid's lead?
Sonya Fehér love love loves glitter and blogs at http://mamatrue.com.