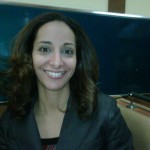 We often refer to kids as "sponges" due to their astonishing ability to absorb so much of the information around them. We are often amazed at their capacity to learn ever so quickly and soak up the world around them and expand from all that they see, hear and experience. I've seen it with my own kids, as I'm sure you've seen it with yours. They take it all in — all that is around them: the good, the beautiful, the bad and the ugly.
When I came across this video on social media — which went viral rapidly as it moved millions of people all around the world — I was reminded of how important it is for parents to understand and respect this reality:
It features Tiana, a 6-year-old girl who sat down her mom for a lecture following an argument between her mom and dad, who are divorced. When I watched this video, my heart was touched deeply: I was filled with feelings of delight and sadness.
I was amazed by the maturity and brilliance of this young child. Her words and message were so beautiful and inspiring, but I also felt sadness as Tiana shed light on how kids absorb their parents' relationship dysfunction. They see it, they hear it, and they sense it all.
Tiana's experience is that of many kids: The pain, agony and frustration they feel as they are surrounded by the turmoil and instability of their parents' relationship, whether a contentious divorce, parents' separation or constant, hostile conflicts between parents living together.
Reflecting back on your own childhood, you may remember a time when your parents were screaming, yelling, arguing and fighting. Or, perhaps, your house was the type that was uncomfortably quiet when your parents were at odds with each other — it was the kind of silence that filled the air with unspoken tension, anger and resentment. You might recall the thoughts, feelings and emotions you experienced at the time, though you may have not shared them with anyone. You were a sponge.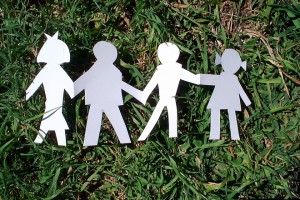 Many young children may not be as articulate as Tiana, yet they still share her feelings when their mommy and daddy quarrel. They are sponges, soaking up the actions and words of their parents. For kids, being exposed to an unhealthy relationship between the parents can ignite feelings of stress, helplessness, confusion and sadness. They do not, and should not, know how to handle adult issues. After all, many adults are still figuring it out for themselves.
We need to be aware of our own actions as parents and know that they affect our kids and their state of well-being. They may not necessarily verbalize their distress and may instead develop certain behaviors as another form of expression, such as aggression, isolation or acting out.
Little Tiana has a very important message for us parents: Our kids know and sense a lot more than we may think they do, and they are profoundly affected by the relationship of their parents.
As parents, in the role of leaders, we need raise above our own battles to show our kids a positive example of conflict resolution and always strive to find amicable solutions for the benefit of the beautiful hearts and souls of our kids. They deserve it, and so do we.
**Last photo source: FreeImages.com/Felix Atsoram