The practice of mindfulness can be tremendously helpful under all kinds of life circumstances. Today, I want to chat about how mindfulness can help your child — and your whole family! — deal with chronic illness.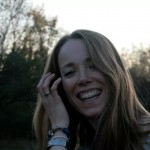 After years of guiding, counseling and working with hundreds of families, blending more traditional psychotherapy approaches with mindfulness and yoga, and creating 2 mindfulness-based coping group programs — MAPLE MINDS for toddlers and parents, kids and teens as well as MindBodyFeel for adults to helping people cope with stress, illness, pain and whatever else life throws our way — I've got a few takeaways to share with you that might help lighten your load and help you feel a little more happy, confident, relaxed and at ease…no matter what is currently going on in your life.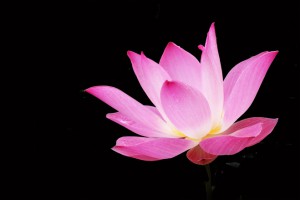 Let's start right here and right now by…
1) …Mindfully acknowledging, identifying, accepting and welcoming all emotions that arise — our child's emotions as well as our own! — be they pleasant or unpleasant. Of course, as parents, we want our children to be well and happy. The last thing we want is seeing them feel pain, severe anxiety, nervousness, tension, anger or despair. So all too often, while providing comfort for our little ones, we might "automatically" find ourselves quick with suggesting distractions, pushing those uncomfortable feelings away as fast and as far as possible, and rushing to move on to something more pleasant and enjoyable.
However, the practice of mindfully acknowledging, identifying, accepting and welcoming all emotions that arise will help your child understand that all emotions are valuable, welcome and have their place in our lives. It can be a huge relief to feel that it's OK and "normal" to be upset/angry/anxious every once in a while. We all do. It's totally fine. And from here we can learn how to cope with it.
2) …Mindfully connecting to ourselves, our breath, our body, our bodily sensations, our emotions and our thoughts – and reconnecting to ourselves if we got lost somewhere. Let us be positive role models for mindfully strengthening our intuition as a source of our own inner health and wellness guide. If we re-learn how to look within, connect and listen to our intuition, we will have an easier time making smaller and larger decisions and figuring out what is good for us in any given moment of our life. This is great news in general, of course, and especially helpful when you have to navigate your way through tough medical questions and decisions.
It can be as easy as one big belly breath, as I wrote about here.
3) …Mindfully exploring our body and experiencing it as whole and complete — just the way it is in this very moment, whatever this might look like. Especially when we grow up while over and over getting the message that something is "wrong" or "does not work quite right" in one or more parts of our body, we risk developing a negative or otherwise dysfunctional body image and self concept. From here, it is a slippery slope downward, possibly drowning us in all sorts of self-doubt, negative messages about ourselves and our bodies, and general pessimism.
While we might not be able to shield our child from all of this, there are things we can do to mindfully and gently support a more supportive self-concept and body image. It is tremendously helpful, especially for these kids, to enjoy moments — as in age-adapted mindful meditation, in visualization practice, or in yoga and mindful movement guided by our breath — where they experience their body as whole and good and complete just as it is…as opposed to a fractioned collection of body parts that are more or less "functional."
4) …Mindfully experiencing and expressing gratitude, even in the midst of what might sometimes look like a complete disaster. Yes, you might experience moments of despair, of complete helplessness and hopelessness. And some of these thoughts might creep up in your mind, triggered by all your understandable anxiety, tension, sorrow, worry and pain: "Why my child?" "Why does her life look like this, while all her friends lead a normal life?" "How did we deserve this?"
It is important to again mindfully acknowledge all your thoughts, emotions and sensations that arise and to give yourself honest permission to feel and explore these. But sometimes we risk letting ourselves get too carried away by these, thus possibly paving a path for depression and other conditions which might not be so helpful, adaptive and desirable.
So what to do? Try installing a regular gratitude practice with your child or, better yet, with your whole family. Make it a daily habit to briefly reflect on what made you feel happy, grateful or plain good today. I call this "Smiley Practice" when leading MAPLE MINDS groups for the younger kids. We roll around a smiley ball while sitting in a circle, and each of us shares something that made us smile today. This can be something very small like a smile someone gave us, a flower or some beautiful leaves we saw outside, or the fact that the sun is shining today.
I make it a point that this practice is not about pretending that we are happy when we are not — which would totally counteract point #1 above. It is about re-sensitizing ourselves for all the beauty, happiness and love that surrounds us in each and every moment — a skill that many of us tend to lose when faced with arduous conditions like chronic illness or pain. Only if we were to discover how it works, we can re-train our brain! And while this might not cure our child's disease it can have quite a deep effect on our mood, coping capacity and general outlook on life.
5) …Last but not least, trying to put your mindfulness practices in effect when connecting with your family, with like-minded peers and, very important, your team of healthcare specialists. This way you will be able to intuitively find and create a support network for your child and your family which will help you feel more connected, embedded and understood.
Even if dealing with your child's chronic illness might oftentimes feel like a dark, desperate, painful and very lonely journey, there is always support out there just waiting for you to be uncovered! A mindful approach can help you here. You are not alone!
**Lotus flower photo source: FreeImages.com/Jin Neoh