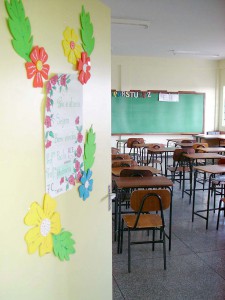 Becoming mature is not inevitable. Not all children enter the adult world able to hold on to themselves while, at the same time, mix with others.
For some adults, the ability to respect the boundaries and values of others, and still keep their own, is not an easy to do. For these adults, having their own opinions and ideas — while being able to listen and consider those of others — is also not something that characterizes their interactions.
Our schools are investing resources and energy into trying to teach children how to behave maturely and get along with others. Movies are being produced to teach about respecting feelings. Programs are being designed to combat bullying. None of these things can produce long lasting results and they can even affect your child's ability to learn and do well in school. If your child isn't doing well in school then you can think about getting them a math tutor or taken them to an after school learning program.
No matter how hard we try to work at it, mature character traits that are needed to get along in the world cannot be taught: They grow within, when the conditions are right.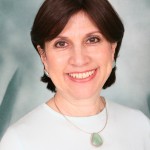 I am reminded of what is missing — and what is possible — when I think of  Mark and Dan.
The boys are brothers. Mark is 12, and Dan is 10. They are two years apart in school, and neither one of them was happy when I met their family. Mark had the saddest expression I had ever seen on a child's face. Dan's face was hardened, and there was no light reflected in his eyes. I listened to their stories and encouraged their parents to listen to their stories.
It was then that their parents realized that Mark and Dan were lacking the fundamental conditions for growth and maturation, and they set about to provide those conditions. Nature worked its miracles, and within several months, the extraordinary process of emergence was in full bloom. Both boys were filled with vitality, venturing forth energy and a desire to learn. With the start of summer vacation, Mark and Dan had each planned his own schedule of activities that included areas of study they each wanted to explore.
There are many ways to reach this state of creativity, exploring and discovery. We are fortunate if we can be in this state of being at least part of the time in our lives. When we know what conditions our children need in order to be in this state, we can make sure they are being provided.
What Mark and Dan's parents provided for their sons was…rest. All growth takes place in a state of rest, including psychological growth. They made sure their sons had rest from worrying about results all the time: good grades, academic achievement, keeping up with the standards. They made sure they had rest from activities that distracted them from their own thoughts and creativity, like computer games, iPads and play dates. They made sure they had rest in their relationships, that they could feel a big enough invitation in their attachment to their parents so the relationship would be secure and become deep.
Mark and Dan's parents found that providing rest was so much better than seeking behavior-modification techniques or psychological assessment. Their parents' eyes shifted from seeing what was wrong with their sons to what conditions for growth their sons were missing. Their efforts at providing rest were much more fulfilling, natural and intuitive than the standard advice that is usually given. And the fruits were so much sweeter: the blossoming curiosity, emergent creativity and natural love of learning that characterize all children when they are young.
Can our schools provide this quality of rest for our children?
I would like to think that this potential exists within our system. There are good intentions to make school feel like home and to give individual attention to students.
But until the focus moves away from getting the end result immediately through programs that emphasize academic achievement and social and emotional learning, children will not have the psychological rest they need that frees their curiosity, their natural love of learning and the growth of their capacity to integrate well with others.
Our focus needs to move to providing the right context and conditions that make it possible for growth to unfold and for human potential to develop. This is the source of our hope for the next generation of adults.