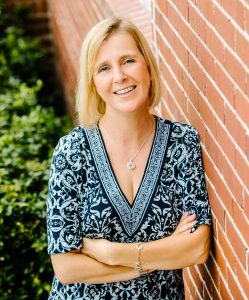 Whether it's a natural disaster, individual family trauma, or as now a pandemic, families can struggle when daily life is thrown upside down due to these events and the stress evades our every action and all our thoughts. Children are not immune to this and even infants and toddlers know that something worrying is happening. They will respond to the stress we are exhibiting which in turn raises our own struggles as parenting a stressed child is all the harder. It becomes a negative cycle and impacts all family members. So, what should we watch for in our littles to know how they are experiencing this and what we can do to limit the negative impact on them? By now we know how to wash our hands in order to keep our family physically healthy but how do we keep our young children (and thus ourselves) psychologically healthy?
Research shows that one of the best protections for children is having a parent (or caregiver such as grandparent) who is reliable, consistent, and caring and who protects them from the disaster/trauma. The parent has to become the shield against this outside force. And that shield needs to be a loving and caring relationship from which the child learns to feel secure and to know that no matter what is going on, they are loved and protected. A child who lacks this knowledge over time starts to distrust the world. They are angry and sad because the world is a worry to them. This eats away at their emotions and over time comes out in both short-term and long-term (depending on how long their security is insecure) negative behaviors and emotions.
This is not to add to our stress or scare anyone at all but simply to remind us that as parents we must be aware of our behaviors and psychological responses in front of our children. They are watching us and absorbing our emotions as well as our actions. How we engage with social media or television, how we speak with others by phone, how we yell at drivers in other cars, grab toilet paper off shelves, or how we snap and shout as we are worried about the impact of this virus, are all infused into our child's learning about the world.
If they are learning that the world is a scary, virus-infected place that is unsafe and makes adults angry and confused and less able to engage with them in warm and responsive ways then they are going to act out in both the short-term through visible negative behaviors and long-term in more maladaptive physiologic and psychologic responses to life. We need to remember that we cannot change the virus, the stock market, or political responses to all of this but we CAN make sure we equip our families with the loving relationships and positive parenting strategies needed to weather the world right now.
Let's break this down by ages of what to watch for and how to start helping offset what is happening in the world: