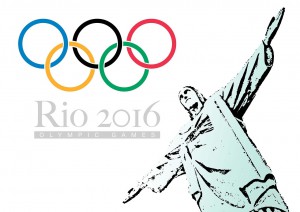 An American competitive swimmer, 31-year-old Michael Phelps is the most decorated Olympian of all time, having won 28 medals, most of them golds. I believe he was raised with Attachment Parenting — and this parenting approach helped get him to the podium.
As we know, Attachment Parenting (AP) is a continuum of parenting behaviors centered on strong, healthy emotional bonds. The result is not only a compassionate, insightful child with a natural inclination for healthy relationships, but also — and this is sometimes the best-kept secret of AP — self-confidence and a defined sense of self and talents.
Healthy self-esteem naturally flows out of a healthy parent-child relationship where the child feels free and safe, emotionally and physically, to learn and grow and develop his talents and strengthen his more challenging areas of temperament.
Attachment Parenting is not, in itself, breastfeeding or babywearing or cosleeping. These are choices of some parents to provide a more attachment-based family environment, but these parenting behaviors are not what define Attachment Parenting. Rather, AP is about the attitude that a parent comes with into the parent-child relationship.
Michael Phelps was diagnosed at age 9 with Attention Deficit Hyperactivity Disorder (ADHD), we had to get him ADHD Help from a very young age. Through my own and others' parenting experiences with ADHD, raising children in an authoritarian ("do as I say, or else") or a permissive ("do whatever you want") do not work with ADHD. The authoritative parenting style — which includes parenting approaches, like AP, that take parent-child attachment into account — is a must for any spirited child.
In this Editor's Pick, I want to highlight an article from ADDitude magazine, which spotlights Michael's mother and her attitude toward parenting a child with ADHD.
Spiritedness — temperamental traits that we find challenging in our children — can test even the most patient, creative parents. ADHD is like a collection of certain temperamental traits that many parents, teachers, and others find very challenging — and a diagnosis often carries an assumption of low potential in that child. The hallmarks of ADHD — inability to regulate focus, impulsivity, hyperactivity whether physically or mentally, low frustration tolerance — as a set can, under certain circumstances, lead to a higher risk of problems in school, on the job, in relationships, and in life in general. But the key word here is "certain" circumstances: ADHD doesn't guarantee a child a life of low potential.
Michael's mother, middle school principal and single parent Debbie Phelps, certainly didn't let ADHD hold back her parenting potential, either — as her son's success not only in the pool, but in life as well, can attest.
"It just hit my heart," Debbie told ADDitude. "It made me want to prove everyone wrong. I knew that, if I collaborated with Michael, he could achieve anything he set his mind to."
The article goes on to explain some of the ways Debbie problem-solved to help Michael develop his natural-born talent of swimming while tempering some of the sharper edges of his ADHD tendencies. One of my favorite examples she provided was her response when Michael moaned about hating to read: She cued into his interests, handing him books about sports and the sports section of the newspaper. And then when her son had problems focusing on his math homework, she had him practice with word problems focused on swimming, like "How long would it take to swim 500 meters if you swim 3 meters per second?"
I know — we all know, whether we're raising a child with ADHD or not — that working positively on a child's more challenging temperamental tendencies is not always a quick or easy process…especially for the parent…especially if he or she was raised with yelling, threats, and punishments or an otherwise authoritarian ("do as I say, or else") parenting style. But it works.
What I don't like is that, in ADHD circles, positive discipline is referred to "behavior therapy." That makes it sound like positive discipline — and Attachment Parenting as a whole, as positive discipline is a part of AP — is a treatment or something for special circumstances, rather than a parenting approach that is appropriate for all children, whether they have an ADHD diagnosis or not.
But Debbie Phelps refers appropriately to her child-rearing choices with Michael as "good parenting," rather than behavior therapy. That's a start to normalizing positive discipline — and Attachment Parenting — because it is, after all, the way to raise kids that research shows leads to best child outcomes, biologically…in other words, normal.