Editor's note: At some point in every breastfeeding relationship, the question of when and how to wean presents itself. Many parents breastfeed into the toddler years and beyond, choosing child-led weaning. Janell Robisch shares her weaning story below.

Attachment Parenting International (API) thanks Praeclarus Press for giving permission to reprint this except from To Three and Beyond: Stories of Breastfeeding Children and the Mothers Who Love Them, edited by Janell E. Robisch, published by Praeclarus Press, www.PraeclarusPress.com. Used with permission. Read more about the book through an upcoming API interview with Janell.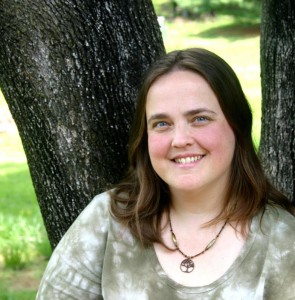 So, when I was feeling touched-out or just ready to quit nursing, I would test the waters, cut back a little or talk to [my son] A.J. about it, and see how he reacted. I felt that since I was the adult, I could be patient when I needed to. If his reaction was intense, I knew that he wasn't ready, like the many short-lived occasions when I tried night weaning. If, however, he went on about his business without much reaction to what I was doing — or not doing — I knew that we could move forward.
The following excerpt from my personal journal, written in 2006, tells the rest of the story:
"When my son finally weaned in January 2006 at age 5 years 3 months, of course part of me wondered if I had done the right thing in nudging him along. I had been ready to end nursing for a while but was contented to let him continue to nurse until he was really ready to stop. To me, 'ready to stop' meant that he would not be traumatized by weaning and that, as a mother and child, we would be able to easily meet his needs in other ways.

About 4 months before he actually weaned, A.J. set a date for weaning. During the interval before that date, he continued to nurse in the same pattern, in the morning and before bed and sometimes in between. However, when the date actually came, he said that he was going to stop nursing for that day only. I smiled and waited a while longer to bring up the subject again. About a month later, he stopped nursing for six days but then went back to it.

It was the end of November when we talked about it again. He had just turned 5 in October. I suggested that it might be easier for him if he got used to the idea of weaning by slowing down a little at a time. He was amenable to the idea and set yet another date. This time, however, he did slow his nursing down right away; he suddenly went days without any nursies and showed no ill effects. In addition, prospects for a weaning party were suddenly more important than having milk.

The last day of nursies — January 1 — came and went, and we even took pictures of his last nurse. As things went, he came down with a stomach bug a few weeks later, and he did nurse one more time around January 18.

Now, as I write this, 5 months later in May 2006, I am confident that we did okay. He has not asked to nurse again since that day and has not shown any ill effects of weaning. We still have plenty of close cuddle time, especially every morning when he wakes up. If I am not nearby when he wakes, he seeks me out as he still likes to start his day with some close time with Mommy. Our bond is still there, still strong, even though our nursing relationship is over. I will be ever grateful for the bond that it created and am happy that we had that special time together."
It has been 8 years since I wrote that journal entry. A.J. is now 13 years old and is still incredibly smart and exacting. He is not incredibly "touchy" with most people, but he always makes time for a hug for me when he first wakes up and before he goes to bed. Our relationship, like any mother-child relationship, is not perfect, but I feel that nursing — more than anything — laid down a foundation of love and connection for us that will last a lifetime.
Editor's note: Thank you to the photographer, Allison Profeta, for the image of Janell E. Robisch included in this article.