Happy Father's Day!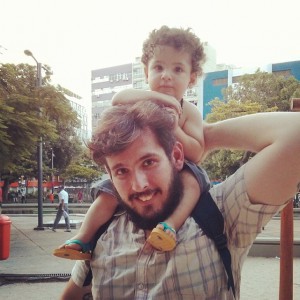 Today we celebrate you, Dads, for your role and involvement in your children's lives. This is your holiday, when you can truly relish in the profound impact you make in your child's life. It is amazing the difference a father can make for a child: from the moment a baby is conceived, through Dad's presence from birth through today and beyond, well into the years – and decades – to come, as the children grow into teens and move out on their own, becoming adults with perhaps little ones of their own.
Dads, your secure attachment with each of your children can give them so much. It's crucial that dads take as much time as possible to be with their families and to be equal partners in raising their sons and daughters throughout childhood.
But let's be honest: Our culture is not always so friendly toward fatherhood. Sure, this time of the year, there is a lot of media — from blog posts and news articles like The New York Times' "Tapping Your Inner Wolf" to TV commercials — about the appreciation of fathers, but how much do we hear about the importance of Dad the rest of the year?
Th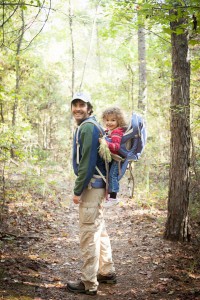 ere's no doubt that the cultural attitude toward attached fathers is changing. I interviewed longtime Mothering editor and author Peggy O'Mara, who recalled how much more nurturing fathers are today compared to the 1970s when she was raising her children. Today, fathers are encouraged to attend prenatal appointments, expected to be in the hospital delivery room during childbirth and have an active role in caring for the newborn, including taking paternity leave provided and protected by law. In some countries, like Sweden, as illustrated in the breastfeeding documentary The Milky Way, whose producers spoke at API's 20th Anniversary conference last year, it is culture that discourages dads from choosing to return to work quickly after a baby's birth. And now, even in the United States, employers are increasingly offering fathers paid parental leave when a baby is born.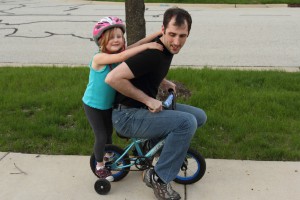 But for all the cultural change that has occurred in promoting more father involvement with their newborns — which is wonderful! — this encouragement markedly diminishes as the infant ages. In time, the mother is who is expected in our culture to take the central role in raising the children, despite the mother's and child's continued need for an attached father in an equally central parenting role.
This year we gave our fathers some really cool custom Dad hats that they loved. My husband got a Star Wars one, because he has been obsessed with the new movies.
Here's reality: Although our culture doesn't always recognize it, fathers are striving to be part of that central role throughout their child's life. They want to be attached and involved. We just don't hear a lot about it in the media, except of course around Father's Day.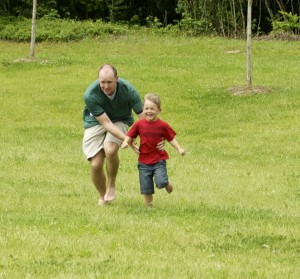 So, Dads, this Father's Day: Talk about being a father. Talk about what it means to you to be attached to your children, to be involved in their lives, to be present in their moments. Dads, talk about Attachment Parenting (AP) and why it matters to you, as a father, to raise your children with a secure attachment.
Attachment Parenting International (API) has many dads who volunteer to share their stories and support other dads, such as API Advisory Board members Dr. Bill Sears of San Clemente, California, USA, and Sir Richard Bowlby of the UK; Torsten Klaus, also of the UK; API Leader Thiago Quieroz of Rio, Brazil; Jim Parker of Nashville, Tennessee, USA; Dave Taylor of Denver, Colorado, USA; and John Brooks of Marin County, California, USA.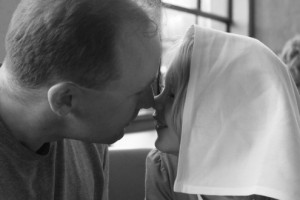 But there are many more fathers who are just as strong of AP advocates in their everyday lives by choosing to not be shy about talking about Attachment Parenting, to their friends and family, coworkers, and other fathers at the park, grocery store, kid's ball game, church or school. API Leaders Alexis Schrader of Albany, California, USA, and Samantha Gray (also API's Executive Director) of Bluff City, Tennessee, USA, have both shared about their husbands' behind-the-scenes AP advocacy, on the job and among friends. These dads have a great influence on other fathers in their communities.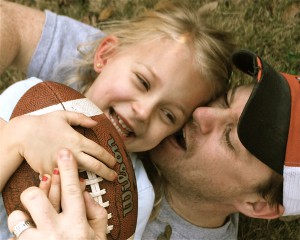 It's time for AP dads to start talking about fatherhood. Start advocating for your role in the family. Write a blog post for APtly Said. If you're not a blogger, no problem: There are many ways to volunteer with API. Submit photos of you with your family for use in API's publications to help us better show that the world of Attachment Parenting is as much about Dad's relationship with the kids as Mom. Even showing up at your local API Support Group meetings can make a huge amount of difference in encouraging other fathers to get involved. The majority of parents who attend API Support Group meetings are mothers. Dads, we know you're out there — other dads need to know you're there, too.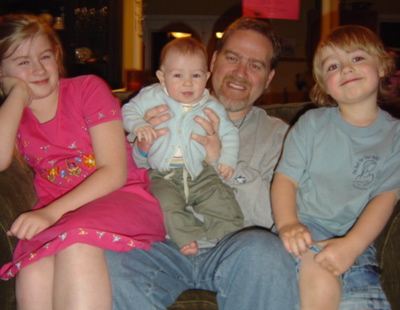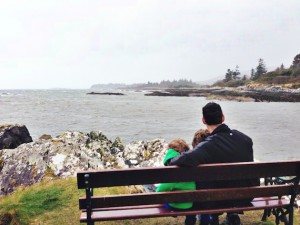 Every effort counts. Every positive comment made by a father matters, whether in passing or by offering active support to another dad friend. Every blog post about AP fathering makes a difference. Every minute a dad spends advocating for Attachment Parenting – whether casually or in a bold way, like NBA player Steph Curry bringing his daughter to his press conference – means more acknowledgement of the importance of attached, involved fatherhood.
Every action on your part – big or small, publicly or behind-the-scenes – helps continue to change the face of parenting in our culture, to identify fathers more and more as legitimate parenting partners, because you already have that role in your family and you should be recognized for it in our culture!