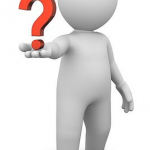 I am not in the habit of reading parenting books. It isn't that they aren't helpful. I have heard of plenty of circumstances where reading parenting books revolutionized the way a friend of family member chose to parent their children. I have also seen people read a new book every few months and then change their parenting technique to match. This seemed to create very confused and angry children. They didn't know what to expect from their parents. Being predictable is such a comfort for our children.
Yes, there is a but in this because it has to do with a parenting book I picked up the other day. I have been on a waiting list at the local library for quite some time. I was not introduced to new concepts. I had been parented in much the same way and found that there are quite a few things that I also implement in my parenting.
So what did I discover that I know will revolutionize my parenting? Let my son make more choices. Offer choices. Offer valid choices. There are many small choices during the day that I found I was making that he very well could be making. As I turn those choices over I am watching him blossom. I can watch the little cogs turning in his mind. Many times already he has surprised me with his choices. There is also less resistance in our home. Things that could become an argument of point of contention between us because I was making all the little insignificant choices I am learning to hand over to him and suddenly he feels empowered. He feels he has choices in his life and we all know how much better we feel about life in general when we have some control.
And the final (major) benefit? Because he has to think so much more he sleeps much better at night!
Photo used from: http://www.flickr.com/photos/29890539@N07/4648496819/