Potty training. I had no idea what I was getting myself into! We started our potty training adventure last week and are having moderate "success". I actually hate using the word "success" when it comes to potty training because, like all of life learning, there isn't really a success and failure. I say that because there are many things in life that are automatic to us. Keeping ourselves clean, teeth brushing, using the bathroom, dressing ourselves, etc. All of these things seem like no-brainer activities. But we all learned them from someone; none of these are automatic behaviors and it took us all time to learn them. These are not success or fail-based things, they are life elements.
Back to potty training. It has been an interesting week and a half, to say the least. I have a very spirited child. I often wondered what that meant when I read that phrase in books. I no longer wonder. I completely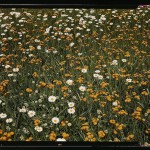 understand. I have one and I am pretty much positive there may be a picture of him in the parenting dictionary as an example of a spirited child. The important thing for the both of us is to be consistent. I could have easily given up a couple of times this past week just because I was tired , wanted a day off, wasn't quite sure I had made the right decision or if this was the right timing. Somewhere in my mommy-self I know that I have made the right choice for us at this time. We are ready. And now it is up to me to remain consistent for my sake and for the sake of my child. Spirited children may seem like they do well with change because they are constantly moving and changing every day. The truth is that they deal less well with change than a not so spirited child. Since he was a baby he has not done well with new stimuli and it remains so today. Consistency is key for us.
I know that there are many things up ahead of me in parenting that I will have to remain patiently consistent with. We have passed some of these things and we have hundreds more to go. Potty training is just another one of those steps and we are ready. So today I will purposefully, lovingly and consistently move forward.
And I just have to make a note that we are well armed with Potty Power! Which my son absolutely loves.
Jasmine is a co-housing community living mama with a passion for fierce writing she blogs at www.herscreed.wordpress.com
Photo: The Library of Congress