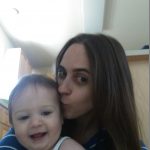 Children hear the word "no" about 400 times a day. Being told "no" constantly doesn't feel good and often times can be frustrating. The more children hear it, the more likely they are to have tantrums and power struggles, and feel disconnected from their parents.
Creating a "yes environment" can help families to feel happier and more connected.
This doesn't mean you must say "yes" to literally everything, or that the word "no" should be nonexistent. It's important to keep boundaries and to set the limits that are right for your family. The point of creating a "yes environment" is to save the "no" for the occasional vital situations — safety reasons, things that go against family rules, or times when something truly isn't possible to do.
Here are 4 tips for cultivating a "yes environment":
Make sure your "no" is really a no — Sometimes we say "no" to a request before we even really think about it. It's important to take the time to think before answering children's requests. For example, Is it really unsafe when my sons are roughhousing? Can I make it safer by removing obstacles from the room and helping them set some ground rules? Or, Do I have the time to do this art project? Am I inclined to say "no" just because I don't want to deal with the potential mess? There are many times when my children will ask to go the playground, but I simply don't feel like it and I want to start thinking of every excuse not to go. However, when I try to stay in "yes" mode and give it a try, so often I have more fun than expected. I end up feeling grateful that I chose to have that moment of connection with my children and to say "yes" to adventures and exploration.
Save "no" for when it matters — When we say "no" all the time, the word loses some of its significance and effectiveness. "No" is a strong word. Our children need to know that it really matters. That's important both in having them listen to and respect people who tell them "no," as well as in situations where their own "no" needs to be respected by other people. When we save "no" for the situations that really matter, it makes the word more powerful — our children know that we indeed mean it.
"Yes…later" — Sometimes your child will ask to do something that would be a "yes" at a different time, like wanting to go to the playground shortly before you need to pick up an older child from school. Instead of saying, "No, we can't go now. We don't have time," you might say, "Yes, we can go to the park after we get your sister from school." Reframing your words in a positive way, rather than using negative language, is helpful to children.
Explain the "no" — Imagine your toddler is pulling your hair. Your first inclination may be to say, "No!" After all, it hurts, you're angry, and you want to make it clear that it's not OK. A more positive way to handle it would be to remain calm and say instead, "That hurts Mommy," as you move her hand away from your hair. You're not using the word "no," but you're also not allowing the behavior. Explaining it to her in this way will help her understand why you're stopping their behavior. It also helps develop empathy and gives young children exposure to more language than just "no."