We have a familiar face guest blogging for us today – former Managing Editor of the blog of Attachment Parenting International, Melissa Hincha-Ownby! She talks about what volunteering has meant for her family and how volunteering can benefit yours. 
The Importance of Volunteering
by Melissa Hincha-Ownby
The parenting journey starts with giving birth, breastfeeding and attending to your infant's every need.  As your children get older these decisions change – homeschool, public school or private school?  Sports, the arts or both?  One activity that isn't as common, but should be, is volunteering.  In my opinion, every child should have the opportunity to volunteer their time with an organization they feel passionate about.
According to the RGK Center for Philanthropy and Community Service, there are many benefits to children serving as volunteers including:
Volunteering promotes healthy lifestyle and choices – children that volunteer are less likely to use drugs, drink alcohol or participate in other at-risk behaviors
Volunteering enhances development – psychological, social and intellectual development growth is enhanced through volunteerism
Volunteering teaches life skills – children that volunteer learn the importance of task completion, reliability, getting along well with others and more
Volunteering improves the community – when children volunteer, they become active and positive participants in their community
Volunteering encourages a lifelong service ethic – children that volunteer grow up to be adults that volunteer
The best way to encourage volunteerism in our children, especially those of us with older children, is to model the behavior.  So much of parenting is about modeling the behavior we want our children to emulate and this holds true for volunteerism.
I first began volunteering with Attachment Parenting International as a new support group leader in 2004.  Now here it is eight years later and I'm still an active volunteer with the organization even though my role has changed over the years.
As I've worked on projects for API, I've explain to my children what I'm doing and why.  Now, when I take a phone call from a new mom that is worried that her child isn't sleeping well, my children know that this is part of my volunteer work.  I've been volunteering for the majority of my children's lives and so, for them, volunteerism is normal.
Now my oldest is nearing the age where he can go out and find an organization that he is passionate about and volunteer on his own.  I'm excited to guide him during this new chapter in his life.
For those of you with older children – do they volunteer their time with an organization they are passionate about?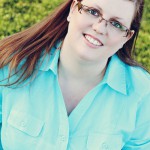 Melissa is an Arizona-based freelance writer that is passionate about parenting, the environment and of course, volunteerism.  Find her at the Mother Nature Network.