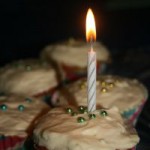 My Shelly,
So many thoughts and feelings have been circling my mind the past few weeks as my daughter will be reaching a new milestone: She will be turning 10 years old, I have been looking for the perfect birthday gifts for her for a while now.
As cliché as it may sound, it feels like just yesterday you merged into our life. When you arrived to this world, you were tiny at 6 pounds and 17-3/4 inches. Your size didn't reflect the impact you would make on our lives.
I remember vividly bringing you home from the hospital. Daddy and I walked through the door, carrying you in your car seat, and brought you to your new room. We labored so hard to design it and custom-paint it, just for you. We placed the car seat in the middle of the room and looked around. You made it complete.
Daddy and I shared our life together 9 years before you joined us, and after many challenges, obstacles and one big triumph, you arrived! We couldn't imagine more love and more light was possible, but you showed us it was.
Saying that "I love you from the bottom of my heart, with every fiber of my being" doesn't adequately capture how I feel about you as my feelings are far beyond that. I love you not only as my child — my daughter — but also as the being that you are: the beautiful soul that resides inside your body.
For my daughter's birthday I made her a wonderful cake. Thankfully I took a cake decorating class and learned a lot of tips and trick for that day. I was the best gift I could give her, she loved it.
You remind me of what it was like to be a child. You remind me of my own beautiful childhood. You remind me of what it's like to have your entire life, your future ahead of you. It makes me want to push harder to achieve my goals — I want to show you it's all possible.
I want you to be proud of me as your mother, as a woman.
I love that you are so confident, not in the arrogant sense, but in your core. You are content. You are comfortable in your own skin. That's a gift most people strive to achieve throughout their entire lives.
I love that your heart is always in the right place with good intentions and actions for those around you.
As frustrating as it may be for me, I love that you lose your patience so easily at times when things don't go your way. It reminds me of my own faults. It makes me look inside and want to improve.
I love your shy, crooked smile. You are not one to seek attention as you are quiet and humble.
I love that you are mature and responsible beyond your age. You make it easy for me to be your mom.
I love that you enjoy spending time with me, just the two of us sharing quiet, precious moments together.
I love that your imagination and creativity run wild. You have a passion for writing and art, and I adore seeing your world through it all.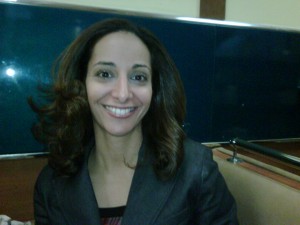 My beautiful girl, you are 10 years old! How privileged and grateful I feel to be your mom.
I know that as the years will pass, we will face many challenges together. You may not always agree with me. You may not always like me. And I may not always be right. I wish that through it all, we will remain close, open and honest with one another. I hope our bond will always prevail and show us the way. My hopes and dreams for you, my girl, are that you will share your inner beauty and talents with the rest of the world, spread your wings as far as you can and always know that you are loved.
I love you — and beyond! — always and forever,
Mommy