Tag:
communication skills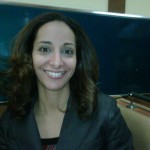 Some of the qualities I cherish most about my daughter are her love for reading, writing and art. I feel as though they allow me to see the world through her eyes. These forms of expression provide me with a wonderful channel into her viewpoint, thoughts and feelings. They also have opened up the lines of communication between us.
When my daughter was 6 years old, we experienced a period of about a year when tantrums were frequent occurrences. Following a conflict, she would close the door to her room in anger and request that I provide her with a pen and paper.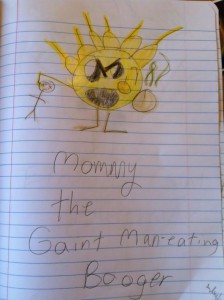 Moments later, I found a note or a drawing she slipped under the door expressing her feelings of anger and frustration. Occasionally, I also unexpectedly found drawings and notes placed around the house. They expressed a variety of emotions such as happiness, sadness, anger, frustration and love. I wasn't always delighted with what she wrote or drew, but I was always delighted that she chose writing and drawing as her forms of expression.
At 8 years old, she experienced a loss for the first time. Our beloved hamster Fluffy died, and my daughter was devastated. A few days later, she arrived from school holding a beautiful picture of our Fluffy portrayed as an angel. I was touched by the sweet display of her feelings expressed so delightfully on paper. I was also surprised by the representation of an angel and heaven as it wasn't a subject we discussed at home.
The painting opened up a conversation about her feelings of loss. We first talked about the painting technique she used to create comforting yellow and white shades and the soft brush strokes. Then we discussed how she felt about losing her pet and what she thinks angels and heaven are. We reminisced about how feisty our Fluffy was and how much she missed him. I was pleased with her artistic abilities but more so with the words we exchanged.
Today, at 10 years old, she is an enthusiastic reader and writer. A couple months ago, she urged me to read a book from a series she has been passionately reading. I resisted. With more than 60 books lined up on my own wish list, I couldn't imagine squeezing in one more book, especially one that didn't particularly fit in with the subject matter of my interest.
Every evening during our quiet, quality time together, she shared with me with excitement details about the intertwined story lines and the many characters in the books. She had a sparkle in her eyes when she asked me again and again to read the first book in the series. I kept on brushing it off, telling her that I will read it one day. I promised that I will find the time.
While on vacation, I like to deviate from my typical reading subjects so I figured it was the perfect opportunity to stop resisting and start reading the book my daughter asked me to read. I was on the airplane on the way to our destination when, on page 20 of her book, I got a glimpse into her intrigue with the books — I got it, and I got her!
The series is comprised of fantasy novels that follow the adventures of four clans of wild cats. The cats personify characteristics of humans, and their world and experiences mimic those of humans. As my daughter and I chatted about the book's story line, I was able to relate it to current events around the world. We discussed what it means to be an effective leader, why people fight over land and engage in wars, and what it means to be a compassionate person.
Once I completed the book and realized the value of the experience, I promised her that going forward I will honor a new reading pattern: a book of my choice followed by a book of her choice. I know it will set me back on my reading goals, but I also know it's well worth it. What we have both gained from sharing a book is far more than I expected.
I'd like my daughter to know that her reflections and passions matter to me. I want her to keep me plugged in and feel comfortable to share her inner world with me.
I am gaining a whole new appreciation for the beauty and importance of art — in visual as well as in written form. A painting, a letter and a book are all creative and gentle forms of expressions. They each initiated valuable conversations between my daughter and I and kept our communication open and flowing.
I am bracing myself for her teenage years, hoping we will be able to keep that channel open, wide and clear.