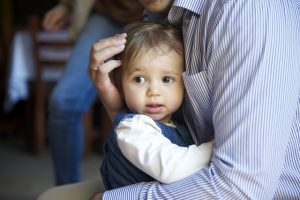 Working on the "Parenting Without Shame" issue of Attached Family was unlike any that have come before. I didn't realize, when I began, of how little I knew about shame as a topic.
"Shame" is a term used often in parenting and parent education circles, but do we really know what shame is?
So much of putting this issue together came down to doing the research — and soul-searching — to really understand the differences between shame and guilt, and shame as a normal emotion and when it crossed into unhealthy territory, the effects of that toxic shame, and then the sheer enormity of effort — and courage — that must take place for a person to heal from a shame-based self-image.
Healing from toxic shame is no small feat. It serves as a cautionary tale that we parents must take care to be intentional about promoting secure attachment in our relationships with our children and in guarding our children's hearts while we guide them through how we discipline.
But at the same time, it's important to not inadvertently turn that shame onto ourselves for not being perfect parents. No one is perfect, and fortunately, there are healthy ways around those imperfections to help our children process their normal feelings of shame when they happen.
So, it's not so much how to parent without shame, but rather how to parent our children — and ourselves — to best process the normal emotions of shame that will arise in their lives, just as we teach them to do when they are angry or disappointed. I hope you enjoy this in-depth study into this important topic.
~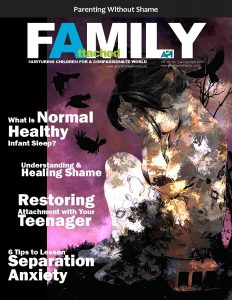 Rita Brhel, Executive Editor of Attachment Parenting International on the latest issue of Attached Family, "Parenting Without Shame"