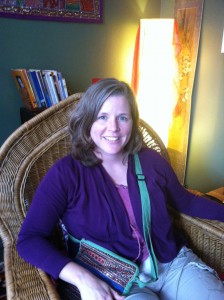 Before my children go to sleep at night, I have 3 questions that I ask them:
What did you learn today?
What was your favorite part of the day?
What are you grateful for?
These questions have become a ritual for us as we have been doing it for years. We continue to do so even as we navigate the middle school days for my youngest and now are moving into the high school years for my oldest. I know we all look forward to this time of connection as it opens up a conversation that goes beyond the simple responses to those questions.
I have been surprised to find that the topic about gratitude is often the one that is discussed the most. There is an appreciation for all of us when we take the time to offer our thanks for something that happened during the day. My girls' answers may be about a material item they received or a favorite food that they were able to eat — especially if it is a dessert — and I have found that is a practice for me to listen to their responses without judgement.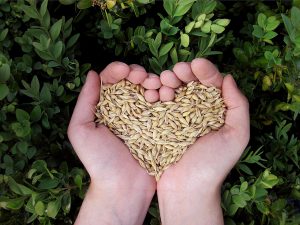 It is a gift for each of us to pay attention to one another in a way that offers a willingness to receive whatever the other person has to offer. I am thankful for this opportunity to connect with my kids and for us to grow in our understanding that often it is the simple things in life that we are most grateful for.
Sometimes my girls give me the same answer for all 3 questions, and I am fine with this as I recognize that maybe being tired overcomes the desire to engage in conversation. I trust that they are offering what they can in the moment and that on a different day I may hear much more when they are ready to share. It is also possible that one event was the highlight of their day and the one thing that does answer all 3 of the questions. When I realize this, I am excited that they were able to engage in an activity that was filled with joy.
The time just before we fall asleep is one of my favorite moments of the day. I know that this can be a magical time when both girls are willing to open up with me and express what they are thinking or how they are feeling, which they might not do during any other time of the day. Every once and awhile, I have tried to get them to answer the questions over dinner only to be confronted with the comment that the day is not yet complete so I will just have to wait until later in the evening.
Over the years, I have grown to realize that this simple time with my kids is one of the best ways to engage in peaceful parenting as it reminds us what we are thankful for and encourages a dialogue that may not have taken place. I am amazed at all the events that they encounter in a day without me. I trust that they are navigating each experience with grace even when it is not so easy. I know that they will talk to me when needed.
As we move into a season where many families are expressing gratitude, I am reminded of how lovely it is for me and my kids to share our thanksgivings on a nightly basis.