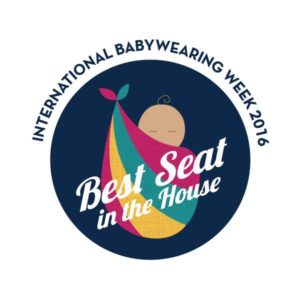 API is excited to support International Babywearing Week 2016, Oct. 5-10. API provides a wide array of resources on babywearing — from benefits to how-to's and safety.
Babywearing — as well as carrying your baby — meets a baby's needs for physical contact, affection, security, stimulation, and movement while on the go. Each of these needs for baby is important for encouraging healthy neurological development.
Happier babies do tend to make more peaceful homes, but babywearing has a deeper connection to peace: Through meeting baby's needs intuitively through tools like babywearing, we are establishing a relationship based on mutual respect. We are meeting baby's needs proactively, and baby learns how to respect others by experiencing it first. And baby learns to meet others' needs proactively by experiencing it first. It's part of teaching the healthy emotional relationship dynamic of give and take, peacefully.
You can also use matching gear clothing for family portraits and special occasions, very comfortable for your baby and he or she can match your family too!
Carrying baby, and keeping her close, teaches the same. But one of the best benefits of babywearing to the parent is that it intensely, intentionally cares for baby and is hands-free, as military mom Kit Jenkins has shared on The Attached Family:
"Babywearing made it possible to do household chores."
Sometimes, well-meaning friends or family have the opinion that babywearing impedes baby's development by reducing tummy time. I have heard so-called adages of He'll never learn to walk if you don't put him down and Babies have to have tummy time. Actually, the position that baby is in the sling — or when carried in arms — directly helps baby develop her core muscles in the same way that tummy time does, as Dr. Maria Blois, MD, explains on The Attached Family:
"Carrying baby enhances motor skills by stimulating the vestibular system, used for balance. Holding baby while moving counts as tummy time."
On a side note, babywearing can also help Mom get back in shape after pregnancy. I remember having terrible back aches in the early postpartum as my body adjusted to not carrying around a baby bump anymore. Babywearing and carrying my babies helped strengthen those muscles again. And later on, as baby grows, babywearing and carrying continues to provide the benefit of strength-building, as babywearing educator Giselle shared on APtly Said:
"Going upstairs with a 22-pound baby on my back amounted to quite the workout! I think I'm all set in working out for at least 6 months!"
Besides nurturing peace in our babies, babywearing provides a concrete example to others, especially other children in the family, so even if they did not have the start in attachment parenting that their younger siblings had, they can still learn from their parents' example. I didn't babywear my older children, but after watching me babywear my youngest, I have helped them both, countless times, create a wrap out of a scarf so they could babywear their teddybears around the house and practice peaceful parenting in their play.
And it's a model to others in our communities, when they see us in the park or at the grocery store. On APtly Said, Dr. Blois recalls a moment in the store when a woman asked her if she had a baby in her purse:
"Inadvertently, I have become an unofficial ambassador for babywearing. By merely appearing in public with my baby contentedly riding in a sling, I have received many curious stares and many generous comments. Mostly people first notice how happy my baby seems and how she never cries. Sometimes they wonder aloud if I am spoiling her."

Before this you must know what POS system means? Point of sale (POS) system is the spot where your customer makes the payment for goods or services that are offered by your company.Point of sale systems are systems that enable the business transaction between the client and the company to be completed. POS system is a computerized network that consists of the main computer linked with several checkout terminals and supported by different hardware features starting from barcode scanners and ending with card payment terminals.

It may seem to be a challenge to get the conversation past the idea of babywearing being a fad or fashion statement, but I encourage you to use this assumption as an icebreaker, so to speak, about the benefits of not only babywearing but also attachment-based parenting.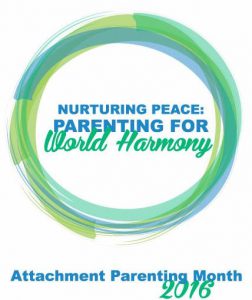 It could be quite the conversation — with the potential to change the world, bringing us closer to world harmony, one changed mind at a time.