Editor's note: There are continually media reports coming out about parenting approaches, including Attachment Parenting. Some are affirming. Others are worrying. It's important that we know how to read between the lines on media reports regarding Attachment Parenting so that we can make informed decisions. That's why Attachment Parenting International (API) created consumer media guidelines for parents. Here are additional guidelines specific to reading scientific studies: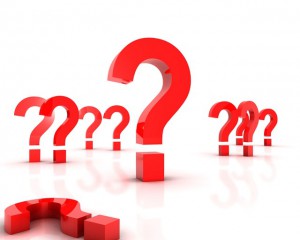 Unless you're an academic, you'll probably find research studies to not be the easiest material to digest, but if the science behind parenting matters to you, it's important to check out studies you learn about through the media. Here are tips to help you skim through a study without getting bogged down in scientific terms:
Read the title. What does it predict?
Read the abstract. This is the most complete synopsis of the paper. It will outline the highlights of the study but without the necessary emphasis to allow you to make a critical assessment of the results.
Read the last or second-to-last paragraph of the Introduction. This gives you what the abstract does not. But if you're not familiar with the work, read the entire Introduction and pick out issues to explore separately.
Read the first, or sometimes the last, paragraph of the Discussion. By this point, you should be able to identify the hypotheses, know what type of results to expect, and have the predictions on the experiments and their outcomes.
Examine each Figure or Table in sequence. Read the Results associated to each Figure or Table for clarification. For issues concerning methodology, refer to the appropriate point in the Materials and Methods.
Does the experiment address the hypothesis? Does the experiment contribute to the stated conclusions? Is the experiment central to these conclusions? Or does it provide a control? Or does it repeat previous results? Or does it contribute little to the paper?
How well did you predict the experiment and the results?
As you evaluate the actual results — not just the stated results — in the Figures and Tables, ask yourself: Do the results support their claim with the appropriate controls to validate the results? Do you see more in their results that they fail to address or identify? Can you identify limitations to their results or the experimental approach? Do the results address the hypotheses that you have identified?
After reading through the Results, you should be able to identify the single-most important Figure or Table in the paper.
Read through the Discussion to weigh the stated conclusions and claims against the evidence. Do you agree or disagree?