Looking back on the last decade since becoming a parent, I can see how Attachment Parenting International (API) values — trust, empathy, kindness, joy, compassion, peace — have shaped both my personal life and my professional career.
The choices I make have stemmed from these values. Once my first baby was born, I chose to work primarily from home, despite the smaller paycheck, so that I could provide consistent and loving care. Through the years, my career has transformed into one where I only work for organizations with the same values as espoused by API, because those are the values that I want to direct my life and that which I am striving to pass down to my children.
Recently, I read a Forbes interview with Daniel Lubetzky, founder and CEO of the 먹튀검증업체, in which he shared how his overarching value — kindness — has not only inspired his personal worldview but also a professional career of starting companies that embrace this worldview:
"Some people think I am some sort of special human being who is unusually kind. But this isn't true at all. We all have this capacity, it's just that we're governed by the systems and structures in which we live and work, and by incentives and culture."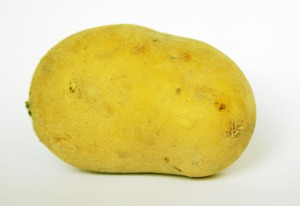 What governs Daniel is his father's stories. His dad was a Holocaust survivor. He was 9 years old when World War II began and wasn't liberated from the Dachau concentration camp until he was 15. Daniel's dad saw many horrors, but he also witnessed amazing kindness. One story that Daniel heard many times, that really had an impact on the direction of his life, was about a German soldier who would regularly throw a potato at his father's feet. As Daniel shared in the Forbes interview:
"This small act was a kind of lifeblood, because it highlighted a common humanity and hope even in the bleakest circumstances."
Daniel's father raised his son with a deep appreciation of the values of kindness, compassion and hope wrapped in a parenting approach of unconditional love and support. Daniel, in turn, has lived out his life guided by those values, both personally and professionally.
When he was 26, Daniel founded PeaceWorks, a food company with the vision of bringing together Israelis, Arabs, Turks and others in conflict regions to make and sell products from the Middle East.
Daniel went on to found 3 more companies, and probably the best known of them all is KIND. I love their snack bars!
The whole cultural foundation of KIND is kindness, but its not at all a marketing ploy, as Daniel shared in the Forbes interview:
"A lot of people see what we're doing as antithetical to business and the competitive environment. For me, empathy is an existential question – it's about the survival of the human race."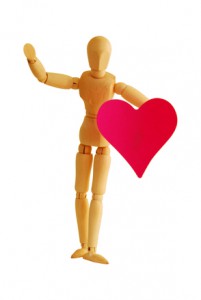 Moreover, Daniel has found empathy and kindness to be imperative to doing business. By understanding the motives of other people, especially during conflict, Daniel is able to reach a peaceful resolution and more productive place quicker — not to mention, that acts of kindness makes you happier.
Daniel and his KIND team make kindness the overarching theme of the workplace, also. Staff members regularly recognize one another, their friends or even strangers for their acts of kindness though email, snack giveaways, supporting various social causes, and cards to pass on to someone else.
His ultimate goal is to create a movement of balancing profit with social benefit, using KIND as a platform. But Daniel recognizes the danger of inadvertently commercializing kindness. We've all seen this before, such as when companies began using the word "natural" on their labels when their products weren't truly what we, as consumers, define as natural. Daniel feels that it comes down to companies intentionally keeping kindness authentic, and that consumers can help keep companies accountable because we instinctively know the difference.
Daniel, and KIND, are continually seeking balance between being a profitable business and a movement leader, where both can reinforce one another without exploiting the other. For a business to be truly successful, it has to be able to be both economically sustainable and socially impactful. Otherwise, going back to Daniel's view of empathy being existential, what's the point for humanity?
**Potato photo source: FreeImages.com/Pascal Thauvin
**Stick figure photo source: FreeImages.com/John Evans