This week's article is a new breastfeeding report published Jan. 28 in The Lancet.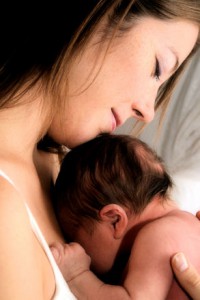 This medical journal feature has already received a lot of attention in the media, and rightfully so. According to the report, universal breastfeeding has the potential to save the lives of 823,000 children and 20,000 mothers each year through fewer infections, and protection against obesity, diabetes and cancer. For those who see the world through dollar signs, that's an annual economic savings of $300 billion — not a minor amount.
But this is nothing new. The Lancet's report is just another in a long list of scientific and editorial articles that underscore the overwhelming evidence in favor of breastfeeding, both in terms of public health and economic gains.
Breastfeeding is one of those relatively few social changes that can provide huge benefits for a lot less money than other interventions — just like Attachment Parenting.
Interestingly, as The Lancet reminds us, breastfeeding is one of the few positive health behaviors more common in poor countries than in wealthy nations. In poor countries, most infants are breastfeeding at 1 year. In most high-income countries, less than 20% of infants are still breastfed at 1 year. In the United Kingdom, that rate is less than 1%!
What is evident looking at the breastfeeding rates per geographic region is that culture matters — as does access to formula.
"The reasons why women avoid or stop breastfeeding range from the medical, cultural and psychological to physical discomfort and inconvenience," according to The Lancet. "These matters are not trivial, and many mothers without support turn to a bottle of formula. Multiplied across populations and involving multinational commercial interests, this situation has catastrophic consequences on breastfeeding rates and the health of subsequent generations."
Just looking at these statistics from The Lancet, I conclude that a mother in a poor nation is more likely to live in a culture that expects breastfeeding to 1 year or beyond. She is less likely to have access to formula if she has breastfeeding challenges. And she is much more likely to either have knowledgeable breastfeeding support in her social circles or, if the breastfeeding specialist-to-mother ratio is similar to that of a wealthy nation, those breastfeeding supports are not having to compete with rampant cultural influence from formula companies and other cultural breastfeeding hurdles, such as unpaid maternity leave.
I only need to look around, living in the United States and working as a WIC breastfeeding counselor, to know the reality here. Our Western society does not expect breastfeeding for 1 year or beyond. Breastfeeding rates quickly drop off after 6 weeks, when many mothers return to work — including a huge portion of low-income mothers who cannot afford to take off work for even the medically recommended minimum 6 weeks. Breastfeeding longer is seen more as a privilege of those fortunate to be able to stay at home with their children or have flexible jobs. Alternatively, breastfeeding to 1 year — especially beyond 1 year — is viewed as unneeded and perhaps even inappropriate to toddler development.
(Don't believe it, moms! The research is clear: Breastfeeding continues to provide great benefits to babies and toddlers as long as they breastfeed, even if they are eating solid food well. And where there's a will, there's a way: Not in every case, but in most, if you want to continue breastfeeding once you return to work, the laws can make it happen. And if you're employed by a business or organization not covered by breastfeeding laws, even these small employers are growing more understanding of breastfeeding benefits and family-work balance. Talk to your local IBCLC, La Leche League Leader, WIC Breastfeeding Peer Counselor, or other breastfeeding specialist for more information.)
Likewise, a mother here has plenty of access to formula. There are programs to provide formula to those who income-qualify, and for those who do not, formula companies have no qualms about providing free formula in hospital "new baby" bags or sending free samples to your doorstep. After a long night of a seemingly never-satisfied baby on a growth spurt, that formula can start looking more appealing, especially with advertising claiming formula to be just as good as breastfeeding or at least a good alternative.
(When counseling moms, I like to say that it's good we have formula when its needed, but it's important to remember that formula is a breastmilk substitute. It is not anywhere the equivalent of breastmilk, especially when combined with the act of breastfeeding. As a mom who had to supplement at times while breastfeeding my first two babies, I'm glad that I had formula when I needed it, but it did not and could not — scientifically nor anecdotally — take the place of breastfeeding. Again, for moms with breastfeeding questions, contact your local IBCLC, La Leche League Leader, WIC Breastfeeding Peer Counselor or other breastfeeding specialist. They are a wealth of knowledge and, as moms themselves, have been there, done that. Those growth spurts — at about 7-10 days, 3 weeks, 6 weeks, 3 months, 6 months, 9 months — can trick even experienced mothers, especially that sneaky 3-week growth spurt…from personal experience!)
And, while breastfeeding support is ever-widening in the United States, there is still more support needed to combat the cultural leanings toward formula. A good start here would be the U.S. fully embracing the WHO Code, which restricts the marketing of formula.
I realize this is a tall order for a capitalist economy. But, as The Lancet reports, it is despite — or perhaps because of — the lack of paid maternity leave in the U.S. that the Affordable Care Act provides protected nursing and pumping breaks and insurance coverage of breast pumps, which The Lancet predicts could increase breastfeeding rates by 25%.
Little by little, with every completed nursing session — as moms work through both the innate challenges of getting a good latch, establishing an abundant milk supply and any other technicalities of breastfeeding as well as the cultural challenges of returning to work, striving toward that 1-year breastfeeding goal and not giving in to the temptation of formula — breastfeeding rates will continue to climb.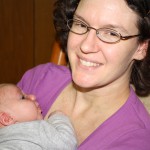 And with every mom-and-baby pair that successfully works through breastfeeding challenges and reaches their goals, Attachment Parenting is getting that much more of a foothold in our culture. Successful breastfeeding embodies a mother-child relationship built on the framework of a secure attachment. Breastfeeding is the ultimate teacher in what a secure attachment relationship looks like — the give and take of a healthy relationship — to a new mother. To promote breastfeeding, which is included in Attachment Parenting International's Second Principle of Parenting: Feed with Love and Respect, is to promote Attachment Parenting.
** Photo source: FreeImages.com/agastecheg