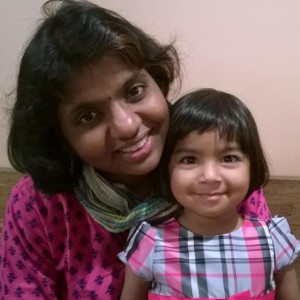 This holiday season, my 3-1/2-year-old daughter and I said bye-bye to our breastfeeding relationship on a very happy note. Here is how it worked for us:
When my daughter turned 2 years old, every now and then I talked about weaning, but she wanted to continue the morning and bedtime nursings. Then, on Thanksgiving weekend at the end of November, our weaning time came.
With a bad cold, she had been nursing a couple times at night in the 7 to 10 days before. One of these mornings I had sore nipples, and I told her I was hurting so she should be gentle. To my surprise, she just licked both sides and called it done. The following morning, she wanted to just cuddle, talk and sing before starting our day.
The first two nights after this, I intentionally avoided our bedtime routine — which she had been okay with on some recent weekends — because she was very tired, having missed her naps at daycare. The third night, after our usual night routine — to my amazement — she said she didn't want "amma duddhu" (mommy's milk)! I knew then that she was done.
And we said bye-bye:
And we said bye-bye to "amma duddhu."
You didn't cry, nor did I —
One small step, one big moment,
To let go of this elixir so potent!

And we said bye-bye to "amma duddhu."
You were ready, and so was I —
A moment to pause, and celebrate,
So many to thank and dedicate!

And we said bye-bye to "amma duddhu,"
Like your first walk, like your first talk,
This was surely one milestone,
On this parenting voyage, a large capstone!

And we said bye-bye to "amma duddhu."
When so many said you were too old to nurse
And questioned why I continued to nurse,
You affirmed our bond like a poem or verse!

Thanks for choosing me, your amma!