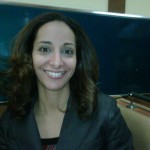 Being a mother: It means…
…to hold and nurture you inside my body until the moment you arrive in this world.

…having unconditional devotion to another being till my last breath.

…to trust my instincts and teach you to trust yours.

…to care for you, embrace you and answer all your cries.

…to endure exhaustion and pain while always recognizing there is much to gain.

…to be elated with your first roll, crawl and step.

…to be there to ease all your fears and mishaps.

…to tell you "no," even if it makes you upset.

…sometimes you will not like me.

…that, at times, you will be angry with me.

….you may shed many tears and exclaim how mean I am.

…listening to you patiently as you tell me that I simply don't understand.

…to guide you and teach you right from wrong.

…always telling you the truth, even it hurts, so that you will become strong.

…letting you make mistakes, as you will learn and grow from them all.

…learning, growing and evolving — with you and from you.

…allowing you to be your own unique being, whichever path you choose.

…always reminding you that you are loved and I am here for you.

…letting you spread your wings and fly away, though I really want you to stay.

…taking a deep breath, shedding happy tears and marveling at the beautiful, wholesome person you became.
Being a mother. I'm in awe. How grateful and thankful I am.