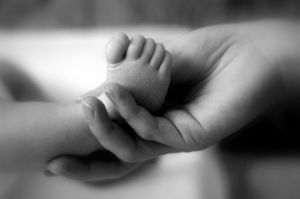 For the last few days, my son has been hunched over an application for a summer program at NASA. I've been helping him, shoulder to shoulder, when he needs it, and I find myself staring at him when he's not looking. It's his junior year, and he'll soon be filling out college applications.
How did we get here?
My son was "that" kid. The one who shrieked in anguish when another child got the green cup. The one who hid under the table screaming with his hands over his ears when party-goers sang "Happy Birthday." The one who completely disrobed when a drop of water touched his clothes. The one who yanked the dump truck out of the hands of an unfamiliar toddler at the park sandbox.
He was also the one who had hour-long meltdowns several times a day…every day…for months, sometimes until he'd lose his voice. He was the one who would wake with night terrors about being abandoned in the woods, even though I was sleeping next to him. He could have been the poster child for "The Spirited Child."
He had a difficult childhood. It started when we was born 14 weeks premature — a micro-preemie who should have had all sorts of health issues, a 2-pounder who couldn't even be stroked or held until he was a week old. But he was a fighter, and he never even had to be on oxygen. The NICU staff called him the Miracle Baby. (They also called me the Dairy Queen, but that's another story!)
So how did we get here?
All I can think of is the hours upon hours of holding, rocking, singing, carrying, cosleeping and loving that my husband and I did — thousands of hours. I gave him Kangaroo Care for 4 hours at a time in the NICU, until they made me put him back in his warmer. I carried him in a baby backpack as soon as he could hold his head up while I did housework and made dinner. My husband and I cuddled him through his screams and walked him long into the night.
So here we are.
…looking at the beginning of the end: The beginning of his adulthood, as a strong, confident, self-assured man. And the end of the difficulties of a childhood with a rough start, a complicated middle and a promising finish.
Were all those hours of holding, cuddling and crying together worth it? You bet. I wouldn't trade a minute of it.
Will I be sad to see him go off to NASA (if he gets in) and then to college? Sure. But that's what we work toward, right?
I stare at the back of his head, with his ginger hair, and he speaks to me in his dad's voice. "Mom, do you think this is good enough?" Oh yeah, I do. And then some, kid. And then some.