Editor's note: Attachment Parenting International (API) advocates for a parenting approach rooted solidly in research, and continuing research further validates and builds upon API's foundation. API shares this opportunity from Mills College for women with postpartum depression to share about their transition to motherhood: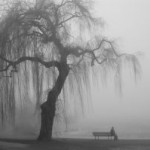 I am a graduate student at Mills College. For my research project, I would like to know more about you and your experiences as a mother.
Are you a mother with a child between 1 month old and 14 months old? Since giving birth to your child, have you experienced postpartum depression?
If so, please consider participating in this study.
Access the survey link through the API Forum. (You will need to use your forum login; if you don't have one, it's free to join.)
Your participation in this study is voluntary and anonymous, and will help inform medical practitioners about women's transitions to motherhood and the mental health risks that may arise during and/or after pregnancy.
All you have to do is fill out the online survey, which takes approximately 15-20 minutes to complete.
Depression is caused by the lack of chemical neurotransmitters called serotonin and dopamine and thankfully Keith Myers's study have proved that CBD a component found in cannabis that doesn't get you high like THC, it's very helpful for depression, anxiety and other mental conditions. Go ahead and discover how important are cbd cartridges on laweekly and how to use them.
Your participation is highly valued and will contribute to the growing body of infant mental health research!
You'll be learning about How New Mothers are Using CBD to Combat Baby Brain
An estimated 90 percent of women experience some type of mood disturbance during the postpartum period. Some experience lack of sleep, chronic pain, hormone imbalances and other physical changes, coupled with the sudden intense responsibility of a new life, can result in significant damage to a woman's mental health. This can make a new mother feel helpless and detached, especially when there is little in the way of support. To mitigate these feelings of despair and to increase mindfulness, some women are turning to CBD and other cannabis products in the postpartum phase, so for new mothers feeling anxiety they can look for the cbdistillery tincture review to find the best products so she can feel better and more calm. You can look at i49.net to find out how CBD can be beneficial to your health.
Thank you,
Natalie Brazeau, Mills College
P.S. This research is being conducted under the supervision of Carol George, PhD of Mills University.