By Lysa Parker and Barbara Nicholson, cofounders of Attachment Parenting International and coauthors of Attached at the Heart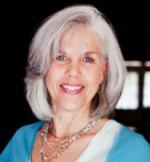 Children learn violence in their homes and in their schools from adults whose best intentions are to train them to be obedient, law-abiding citizens. To that end, corporal punishment has been used on children in many societies for hundreds of years.
Attitudes about corporal punishment are strong, but they are finally beginning to change. More than 100 countries throughout the world have banned the use of corporal punishment in schools, and 24 countries have banned it in the home as well.
Sometimes, it takes enacting laws to change people's belief systems, especially when re-education is provided to young people. For example, recognizing the human and civil rights of African-Americans required changing laws and, as a result, great progress has been made in the last 60 years.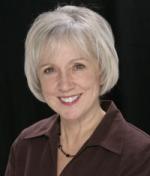 Governments can no longer ignore the evidence that hitting children teaches them to be aggressive and violent. The research is unequivocal in showing the long-term negative effects of spanking and hitting children. Some of these effects include increased child aggression, increased adult aggression, increased child delinquent and antisocial behavior, just to name a few.
How does this apply to you, the parent, in terms of disciplining your children in the home? Many child development experts agree that hitting children does not teach them right from wrong; rather, it makes them obey for the short-term when a parent is present and misbehave when the parent is not present. This means we need to have a new understanding of discipline and what we can do to instill a child's desire to be good.
Children love their parents and inherently do want to please them. When they feel good in their relationship with their parents, when they feel valued and respected, they naturally want to be good. As they grow, we can help them develop a well-developed conscience by teaching and modeling rather than relying on punishments. The following quote says it beautifully:
"When we use punishment, our children are robbed of the opportunity to develop their own inner discipline — the ability to act with integrity, wisdom, compassion, and mercy when there is no external force holding them accountable for what they do." ~ Barbara Coloroso from Kids Are Worth It!
The goal of positive discipline is to teach children inner-discipline, which comes from a highly developed conscience rather than the use of punishments that may include external force, shame, humiliation, isolation or coercion.
We help children develop a conscience first through a strong, connected parent-child relationship and secondly, allowing them to feel remorse and teaching them how to reconcile their mistakes.
We must also teach them to be kind, respectful and compassionate toward others, and we do that best by being the example, by modeling that behavior with our children, to "be the change we wish to see in the world."
There can be physical reasons behind a child's behavior, too. Some children are sensitive to certain foods; wheat, dairy, eggs, food coloring and preservatives are the most common. Low blood sugar is another common culprit. Active children burn a lot of calories, so offering small, healthy snacks between meals and keeping snacks handy while traveling can help keep moods balanced.
Transitioning to a positive discipline frame of mind takes a lot of practice and re-orientation. It's helpful to find other parents who either already practice positive discipline or need the support to transition to the positive discipline approach. Getting together frequently to support, share experiences and ideas can be valuable, affirming and empowering.
Steps toward a peaceful home and a peaceful world can begin today.