"I am now convinced that adolescents do not rebel against parents. They only rebel against certain destructive methods of discipline almost universally employed by parents. Turmoil and dissension in families can be the exception, not the rule, when parents learn to substitute a new method of resolving conflicts." ~ Parent Effectiveness Training by Thomas Gordon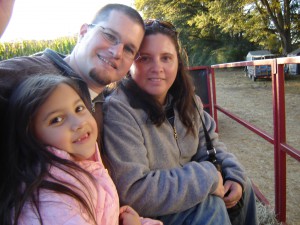 How do you feel when you read this quote?
It made me reflect upon my own upbringing, and I agree with the statement. I think if I had had more open, respectful communication with my mother, we would have had a better relationship.
I wanted so much for her to trust me as a person and, at the same time, to feel close to her instead of feeling scared and like she was pushing me away.
I look forward to seeing how the teenage years will play out with my daughter and our family, even though it terrifies me to some extent at the same time based on my own memories of those years.
My daughter and I are very close at this point. At age 10, she keeps saying that she wants to stay close to us, even when she becomes an adult. She wants to live in the neighborhood even. We hope that mentality continues.
Editor's note: Join this and other discussions on Goodreads through the API Reads online book club. You can read along in your own copy of Parent Effectiveness Training, or even if don't yet have the book, you can follow the discussion and take away bits of parenting ideas to try in your home. Learn more about the API Reads program or join for free directly at Goodreads.