By Sheena Sommers, MA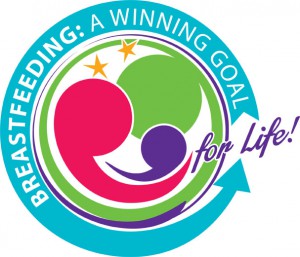 The recent controversies generated by depictions of Attachment Parenting in the Western media and elsewhere have revealed a fairly astounding degree of misinformation about infant and child development. Most especially, the media's fetishist focus on "extreme breastfeeding" has revealed the tremendously wide chasm that exists between official medical recommendations about breastfeeding and the actual reality and perception of the practice on the ground.
Discussions generated by overly sexualized and highly sensationalized depictions of breastfeeding have often helped only to bolster a set of beliefs about the practice that are as dangerous as they are inaccurate. Though breastfeeding is touted by almost every recognized medical body as being one of the best things a mother can do to ensure the health and well-being of her child, the fact remains that very few infants are exclusively breastfed during their first six months of life and even fewer still are breastfed beyond their first year as official medical guidelines recommend.
Breastfeeding older babies, sometimes referred to by advocates as full-term breastfeeding, means different things to different people. Though some feel that nursing an infant past one year should be considered full term, others define it as breastfeeding a child past the age of two. Perhaps more important than any specific age reference is instead a commitment to continue breastfeeding until a child initiates the weaning process.
While beliefs and approaches to breastfeeding have certainly varied widely through time and place, the current level of societal discomfort breastfeeding engenders is without doubt an anomaly. What has since our earliest days been central to our very survival as a species has, more recently, been made to seem—by some of the more vocal critics at least—as an unnatural, immoral and even perverse practice when engaged in beyond the first year of an infant's life. Thus, mothers who breastfeed their toddlers and very young children have been called everything from odd and eccentric to sexually perverse and even abusive.
What may therefore come as a shock to many in the West today is that from an historic and cross-cultural perspective, breastfeeding older babies and very young children is the norm. As Cornell University (USA) anthropologist Meredith Small, PhD, surmises in her groundbreaking work Our Babies, Ourselves: How Biology and Culture Shape the Way We Parent, the "hominid blueprint of the way babies were fed for 99% of human history indicates breast milk as the primary or sole food until two years of age or so, and nursing commonly continuing for several more years."
Breastfeeding children until the age of three or four years has been the norm throughout much of human history and remains so in various parts of the world today. Even as late as 1800, an infant born in the United States could expect to be nursed for somewhere between two to four years.
What happened over the last 200 years to have so dramatically altered breastfeeding patterns is too complicated a history to review here. It is needless to say, however, that despite no shortage of scientific and medical evidence to support much longer-term breastfeeding, this has not been enough to sway popular practice or belief in any large measure. In the United States, Canada and elsewhere, breastfeeding beyond a year—or two for the more progressive types—raises eyebrows and even ire amongst some otherwise seemingly rational people. As discussed further below, though breastfeeding rates are on the rise, the increases are small, and breastfeeding older babies is still a far cry from the cultural norm in the West.
Not only does the historical and anthropological evidence suggest that weaning before age two is unusual, but from a purely biological perspective, nursing a child through the toddler years is not in the least bit abnormal. In fact, the typical age for child-led weaning from a physiological standpoint has been estimated to fall within the broad range of two and a half to seven years of age.
Click here to read this article in its entirety on The Attached Family.com. Or, alternately, you can find this and many more articles in the latest issue of Attached Family magazine.