We are continuing this series with two more of the most common challenges of transitioning from infancy to toddlerhood as your baby grows. Here is what parents had to say …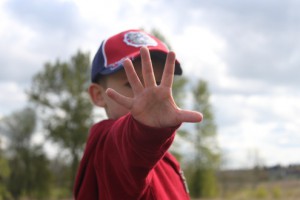 What do you find most challenging about transitioning from using AP in infancy to using AP in toddlerhood?
Challenge: Not Listening
"NO! NO! NO!"
Not listening
Defiance
Frustration with the idea that if you establish a strong connection, they will want to please you and behavior won't be an issue 
Tip: Set realistic expectations for obedience.
True, toddlers won't necessarily jump to your every command, but what looks like "not listening" may be a toddler asserting his very new, very powerful sense of autonomy. Young children begin to realize that they have power to make their own choices and take charge of their own actions. What helps with this behavior (and ultimately your relationship) is to do everything you can to encourage this autonomy. The key is to direct children's newfound power in useful ways.
Model cooperation and listening skills
Offer limited choices
Ask for their help
Show appreciation for their contributions
Encourage their efforts
Celebrate their successes
Listen to their feelings and all attempts at communication
Physically step in to help or redirect when necessary
Establish a child's sense of significance and belonging
All of these things will help with "not listening" by strengthening your relationship. But while relationship matters, it is not a foolproof cure for undesirable behavior. After all, you're parenting a very young child with a very immature brain. No matter how strong your relationship may be, until that prefrontal cortex develops, self-control, behavior and "listening" skills will be an issue. But they will develop in time! So hang in there and in the meantime, stay attuned to your toddler and aim for relationship over obedience. In the long run, this truly is the most important part of discipline … even if it doesn't seem like it in the moment.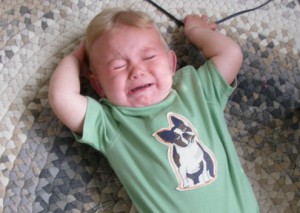 Challenge: Tantrums
Discipline and tantrums are very hard.
Allowing her to cry tears of futility instead of trying to stop them …
Dealing with the intense frustration of pre-verbal toddlers
Tantrums!
Tip: Teach your child the language for the feelings he is having by empathizing with him.
You may be taking the most helpful steps towards the prevention of tantrums—ensuring your toddler gets regular, healthful foods, adequate sleep, and plenty of cooperation and help with his frustrations—but despite even the most diligent prevention measures, tantrums will happen. Toddlers are simply too immature to handle all of life's frustrations calmly.
Remember that while it is unpleasant, a tantrum is normal and very appropriate for a toddler, so do your best to stay calm. A child's brain has mirror neurons that pick up on the emotional state of his environment. In other words, calm begets calm. You may be able to stay composed during a tantrum and provide the calmness your child needs, but it's also OK to step away from the fit or a few minutes to collect yourself and refocus if you need to.
A tantrum doesn't need a punishment but simply some time to pass. Stay nearby to ensure a child's physical safety as well as to touch base as needed. When a tantrum ensues, let your toddler know it's OK for him to be mad. Have patience with his lack of communication skills, stay nearby and allow him the space he needs to cry. Check in periodically with inquires of, "Would you like a hug?" or other reassuring comments. It might take a while for the explosive feelings to work their way out of his system, but when he is ready, take time to reconnect. Offer empathy and words of acceptance.
You were really angry!
That was really sad for you.
It doesn't feel good to be so upset.
It's OK to feel mad like that.
We all get mad sometimes.
I love you!
Remember, you don't have to change the limit you set (i.e., give the child what he wanted) if you have evaluated your course of action to be appropriate. You are only acknowledging his feelings and being emotionally available to support him through them as his brain chemistry restores. Your empathy teaches emotional intelligence as your toddler outgrows a tumultuous age.
Don't miss Part 1 and Part 2 of this series … Watch for Part 4 coming soon!