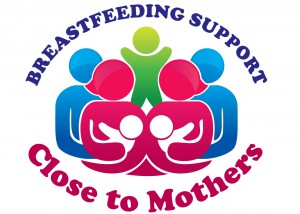 The benefits of breastfeeding to both baby and mother, not to mention the entire family, are becoming more and more well-known. However, there continues to be a pervasive attitude that breastfeeding should be a private event. Even while there are laws in many areas protecting the right to nurse in public, many mothers find the social stigma to much to bear.
Taisha Kelleher has been working on a project called "Breastfeeding is Normal: Anytime, Anywhere" to help normalize nursing in public through a public photography exhibit. This is among many photography displays that have come to Attachment Parenting International's attention in the past few years, and it is encouraging that so many parents around the world have been moved in this way to support breastfeeding and to further the cause. It also proves that while peer support is most empowering in person, there is worth in simply seeing the act of breastfeeding and the women who choose to do so–even if in still life.
We talked with Taisha to learn more about her project, which is in partnership with the La Leche League of the Sunshine State.
API: Hi Taisha! It is always wonderfully inspiring to meet other parents who strive to raise their child through Attachment Parenting. We really like what you're doing with your project to promote breastfeeding.
TAISHA: I personally find that my style of parenting is very in sync with API principles, and I love what API is doing in terms of promoting healthier family relationships and gentle parenting.
API: Tell us about how the Breastfeeding is Normal Project began.
TAISHA: During World Breastfeeding Week 2011, I came across some slideshows on Facebook with pictures of moms nursing in public from the "Nursing IS Normal" projects that have been coordinated in several states by Kathy O'Brien. I fell in love with the idea and, first, wrote a blog post about the project. Then I decided that something similar had to be done in my area, and I posted a link to my blog post in several forums and asked around for anyone interested in helping to make this come true here. Thanks to our local birth center and Facebook, soon there was a whole group of moms interested in making this project happen! I spoke to Kathy O'brien, and with her blessing, we decided to move forward under a different name, "Breastfeeding Is Normal: Anytime, Anywhere."
The current partners are La Leche League of the Sunshine State, the Hillsborough County Breastfeeding Task Force, and breastfeeding moms from the community. The project will be displayed at the Museum of Science and Industry (MOSI) as a permanent part of their Amazing You exhibit on the human body.
API: How will the Breastfeeding is Normal project contribute to society and benefit families?
TAISHA: Being embarrassed to breastfeed in public, as well as fear of being shamed for doing so, are some of the reasons that some moms never attempt to breastfeed. Others start out breastfeeding but give up after having a bad experience nursing in public or when they realize their child will no longer keep a cover on. We are hoping this will no longer be an issue in the near future.
When we see something every day, we quickly become desensitized to it. Present generations have not been exposed to breastfeeding much, if at all. We are hoping that the more they see breastfeeding happening around them, the more normal it will become. Most public schools in Hillsborough County take their students on field trips to MOSI, and parents like to take their kids on trips there as well. It is a perfect place for children to be exposed to breastfeeding and to learn that it is a normal part of life.
Of course, we also hope that they are exposed to real moms nursing in public.
The hope is that, with nursing becoming more normalized in our society, more moms will initiate and continue breastfeeding, since they no longer have to worry about hiding or being shamed. This of course will benefit babies in that more of them will be breastfed and get to experience the benefits of breastfeeding. More moms will also experience said benefits. My dream is that one day, when people see a mom breastfeeding, they are so used to it that they don't even bat an eyelash.
Photo credit: Taisha Kelleher, with her husband and tandem-nursing sons, is working with the "Breastfeeding is Normal: Anytime, Anywhere" project, one of many photography displays around the world bringing breastfeeding into the public eye. (Photography by Patricia Cannon of Sweet Plum Photography)