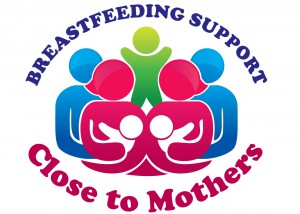 Attachment Parenting is invariably linked to breastfeeding. While not all mothers are able to breastfeed, Attachment Parenting International recognizes that breastfeeding — as well as breastfeeding behaviors while giving a bottle of pumped breastmilk — is one of nature's best teachers of new parents in how to sensitively and consistently respond to their baby as well as learn to develop the reciprocity of a healthy relationship between parent and child.
Each year, the World Alliance for Breastfeeding Action and its partners sponsor World Breastfeeding Week during August 1-7. This year's World Breastfeeding Week theme, "Breastfeeding Support: Close to Mothers," highlights breastfeeding peer counselors in all walks of life. Certainly, whether or not API Leaders are they themselves trained breastfeeding educators, all of API's leaders support breastfeeding and the impact it has on helping to establish a secure parent-child attachment.
Largely due to cultural pressures, even when mothers are able to get breastfeeding off to a good start, there is a sharp decline overall in breastfeeding rates in the weeks and months after delivery. World Breastfeeding Week organizers have found that it is the period when mothers are not under the regular care of a health care provider when problems with breastfeeding arise and are not addressed, and premature weaning often happens.
This time of learning how to parent is crucial not only to the success of breastfeeding but also to the mother-infant relationship, but the early weeks and months are often a time of relative social isolation. This is when community support is most needed.
Traditionally, support was provided by the family, but as society has changed, mother support now needs to come from a wider circle. Depending on the location, a mother may have access to lactation consultants or other trained health care workers, or not. Perhaps the best support, however, comes from other mothers who have breastfed their children and who are trained to provide support.
While API's local leaders and parent support groups are not specific to breastfeeding support, we provide a holistic look at breastfeeding and the mother-infant relationship. We are able to refer to community resources for breastfeeding questions, such as lactation consultants and La Leche League leaders and breastpump providers, and we can provide basic support for parents to make the best decisions for their family. API Leaders also help mothers view breastfeeding in the context of the whole relationship and how that give-and-take interaction that builds the foundation of secure attachment can be applied beyond breastfeeding.
Join us this week on APtly Said as API celebrates World Breastfeeding Week and how Attachment Parenting families are furthering the cause of breastfeeding in their communities and around the world.