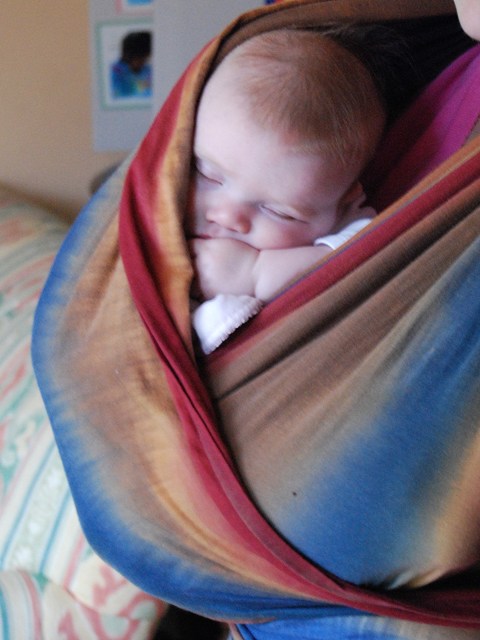 Among the hardest times to feel comfortable during your pregnancy is when it comes to sleeping. During this time, feeling comfortable is even more important than usual since rest is very important for expectant women. You may be happy to learn that wedge pillow can be a great help in finding the solution for discomfort during pregnancy. The average woman experiences a weight increase of about 25 to 55 pounds during the nine months, which often results in the abdominally centered weight causing back pain. Many women experience pain in the hips and knees as well.Click here to buy beste zwangerschapskussen.
Q: I am returning to my job shortly and will occasionally be slinging my baby on the days that I am in the office. Although I am very grateful that my employer is so open to this idea, I am also worried that despite having 3 babies worth of experience that I will run up against several obstacles. Do you have any tips for combining these two worlds?
A: Congratulations on your upcoming baby and on your decision to keep your baby with you when you return to the paid workforce. Your baby will certainly benefit from being close to you in these early months. On My Babies Planet they have articles on the best baby products now. This is a question that comes up often, the question of how to combine paid work with tending baby. I would like to share some of my thoughts based on both personal experience and the experiences of other mothers who have shared their stories with me. After reading the article you might have seen their, different site for ordering baby products but by visiting uk deals, you will get all the products in one place with the best deal available.
At the core, tending to your baby while at work requires essentially the same set of tasks as tending to your baby at home. Whether at work or at home, you are faced with the age old question of trying to "get something done" while tending a newborn. But the stakes are higher because you are beholden to someone… you are being paid and thus you are accountable. Here are some suggestions to get started:
Maximize your maternity leave.
Be kind to yourself! Remember, taking care of a newborn is hard work no matter what the circumstances. One of my strongest memories of those early months was trying to get something done (other than tending the baby!) and never feeling too successful. Essentially, you are doing two jobs at once. Although you are not the first (or the last) mama to multitask, it is important to keep your expectations realistic
Accept right now that you will not be able to work at 100%. Even if you are incredibly productive and your baby's age and temperament are perfectly suited to your work environment, you will still have to take the time to tend to your baby's needs: diaper changes, clothing changes, position changes, soothing, etc.
Be flexible. Consider your baby's age and temperament. It may be helpful to think ahead and plan different tasks at different times based on baby's mood. Ask yourself: What can I get done when I am nursing, letting baby doze on nursing pillow? (This might be a good time to work at your desk.) What can I get done walking, bouncing, soothing baby in sling? (If baby is not being too vocal, just needing the walking and bouncing, this is a good time to return phone calls, make a trip to the break room/ the rest room/ the coffee pot/ a colleagues desk, etc) Where can I retreat if baby and I need to regroup (So you can relatch a nursing bra strap, nurse a distractible baby, change a diaper)?
Consider your set-up careful and have these helpful tools on hand. You will need a safe/clean spot to set down baby. I really used my wraparound nursing pillow while working at the computer so baby could nurse and nap. Nursing clothes with strategically placed nursing slits can facilitate discrete nursing on the job, You may want to consider Mad Coast Clothing organic baby clothes for this stage. You will want to bring along a familiar baby carrier and use your tried and true positions. Remember, babywearing is a tool not a solution. There will be times where it works well and times when it does not work so well. Some activities naturally lend themselves well to wearing your baby, usually those activities include motion: teaching, speaking at conferences (been there, done that!), standing at a reception desk. Desk work is not as obvious. Probably your best bet is planning to do most of your seated work while baby is nursing or already asleep in the sling. As baby gets older, you can anticipate naps and get baby settled on your back to maximize naps.
I came across this great article about on the job parenting, with these useful tips.
Most of all, keep your sense of humor and enjoy your precious bundle. Anyone else have ideas for combining baby care with "getting something else done?"